Wilderness Torah Programs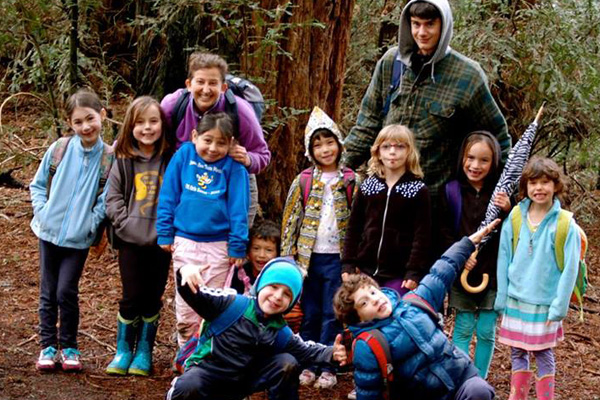 Weaving Jewish wisdom, wilderness skills, nature awareness, challenges, and community building experiences, Wilderness Torah mentors take youth on an embodied journey of discovery. B'hootz focuses on the passions of children grades K-5, while B'naiture helps youth mark the transition into their teen years with an exciting and authentic rite of passage experience, and our Teen Shomrim Program offers mentoring opportunities for teens.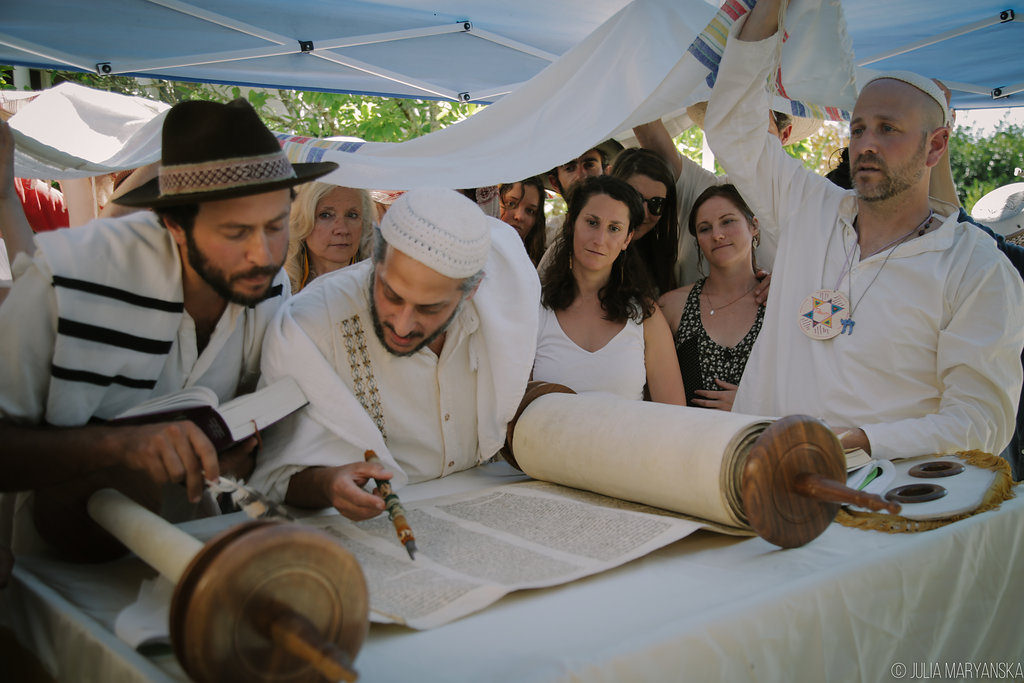 Join the Wilderness Torah community in a journey of celebration, cleansing, reflection, releasing, and intention-setting for the holiest time of year in the Jewish calendar. For both Rosh Hashanah and Yom Kippur, we gather on a farm in Northern California for an over-night retreat with time in nature to reflect and time to pray together. Services are co-facilitated by Rabbi Zelig Golden in a collaborative ritual environment.
Wilderness Torah fosters regenerative Jewish community through village-building experiences that emphasize mentorship and leadership training. We shepherd a circle of up-and-coming community leaders through leadership training to prepare and empower them to become the Village Council that co-creates village life during Passover in the Desert and our other multi-day events.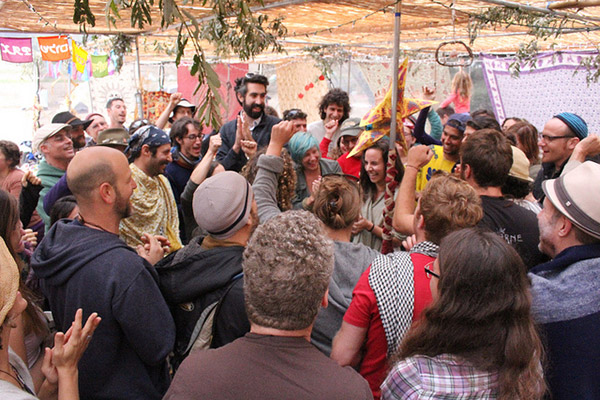 Celebrate the ancient Jewish pilgrimage festivals through an annual cycle of experiential, earth-based events. During Passover, Shavuot, Sukkot and Tu B'shvat, we come together as a multi-generational village to celebrate the seasons and Jewish traditions in their original nature-based context.
I have attended two of Wilderness Torah's events. They have been transformative and have brought me closer to my culture, my community, and myself. They are an organization on the leading edge of making the connection between the role of religion, culture, and sustainability.