Every seven days we are instructed to observe Shabbat from sundown to sundown. Wilderness Torah Shabbat celebrations create a big tent filled with people from all kinds of religious and cultural backgrounds, bound together by a connection to nature. In all of our shabbat gatherings we will honor this day of rest with music, song, dancing, dynamic prayer, wisdom teachings, and meditation.
We are committed to egalitarianism and the total inclusion of all people, and all are welcome to join us.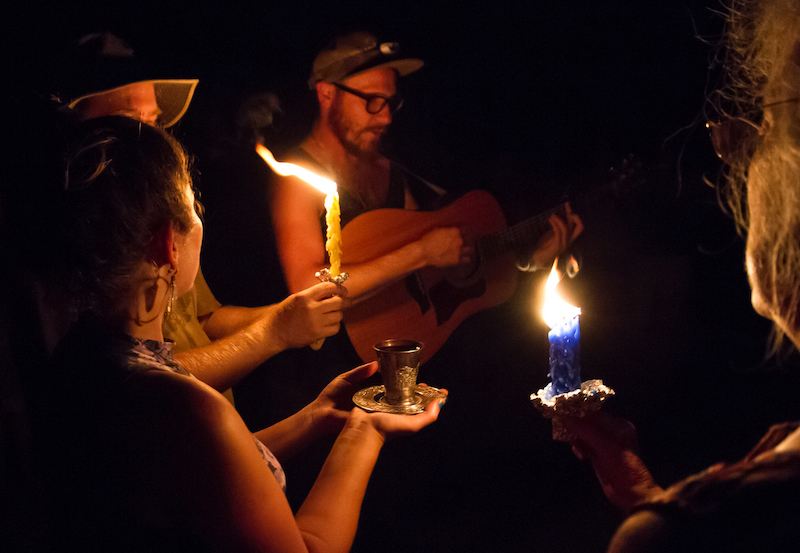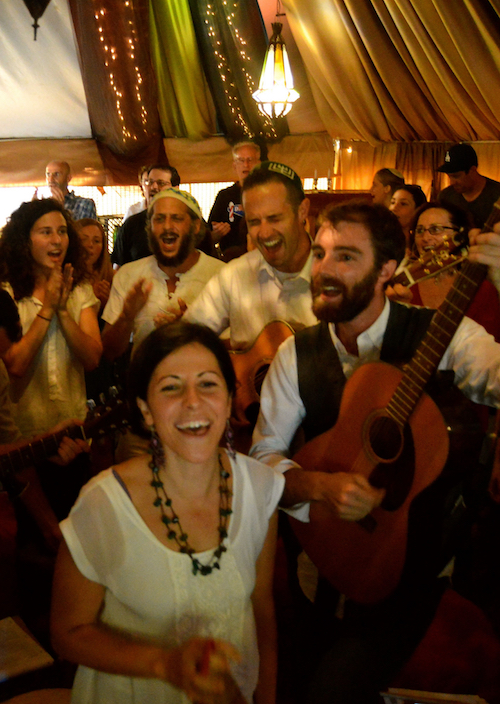 2019 Dates: Feb. 8 | March 29 | May 3 | July 19 | Nov. 1 | Dec. 6 |
Location: Urban Adamah
Cost: Donation-based and open to the public
Schedule: 6:30 pm — Kabbalat Shabbat service
8 pm — Community vegetarian potluck
Join Wilderness Torah for Friday Night Kabbalat Shabbat collective services with Urban Adamah. Revel in the lights, clear your mind, and celebrate Shabbat with musical services.
Facilitated by Rabbi Zelig Golden, Wilderness Torah's Musical Director Mikey Pauker, Urban Adamah leaders, and a collaborative circle of musicians, we will sit in circle together to lift our spirits. A community vegetarian potluck will immediately follow the service.
Reduce Waste – Bring Reusable Dishware
We encourage community members to bring their own reusable dishware to use at potlucks on the farm.
This event is donation-based and open to the public, but please register in advance and bring a canned good or make a $2 donation to the Urban Adamah food bank when you arrive.
Urban Adamah's campus is fully compliant with ADA guidelines. All program spaces are wheelchair accessible. See more about their accessibility here.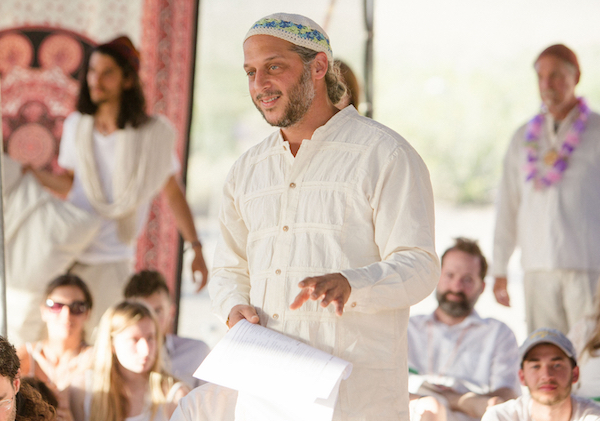 Listen to Rabbi Zelig Golden's Dvar Torah (teaching) from Kabbalat Shabbat, recorded May 3, 2019 at Urban Adamah, Berkeley, California. For more Teachings, view the full list.