We Thrive on Your Donations
Why Your Contribution Matters
At Wilderness Torah, we see disconnection from the natural world and the village experience as a root cause for the many personal, political and climate conflicts of our time.
Your contribution supports our mission to deeply reconnect people to themselves, community, earth, and Spirit.
With your generous gift, we can cultivate a new culture of resilient change makers who are strongly rooted in stewarding the world to a sustainable and thriving future.
Accelerate Your Impact
Every new or increased gift that you give qualifies for a match!
GIVE TODAY
"On my Wilderness Encounter in the desert, I received a message: observe nature. Whether the words came from the creosote bushes that dot this landscape, or God, or my better self inside of me, doesn't matter. Within nature are lessons about life, both as individuals, families, and community level. Within nature are the metaphors I need to to write. Within nature are the answers we need to protect the sacred in our world."
"Judaism is alive and vibrant outside the shul walls with Wilderness Torah. The power of coming together in community for a few days out on the land is profound. I feel refreshed and rejuvenated; I am proud to be raising my children in a community where we practice Jewish Joy!"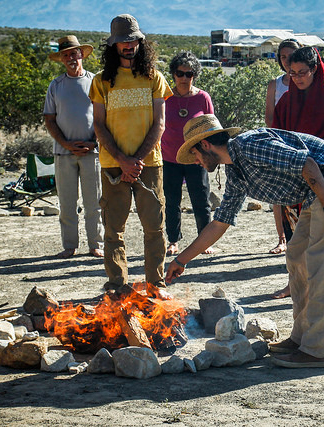 We rely on your generous gift to create an accessible and thriving community for all who want to participate:
$36 pays for catered, organic and kosher food for one retreat meal
$108 covers a full day of programming for a retreat participant
$250 will fund 1 discount for a low-income family for our K-5 school year program
$500 covers 1 work/trade scholarship for a young adult to a festival
$1000 underwrites the participation of 1 young adult in our 3-month young adult leadership program
$5000 funds the concurrent parent program that runs alongside our youth programs
Wilderness Torah brings transformative, healing experiences to thousands of people yearly—reconnecting participants to spirituality and community through immersive programs. Together, we are: