Join the Wilderness Torah community in Sonoma County for an earth-based Yom Kippur journey of purification. We will gather on a farm near Sebastopol for a two-day retreat.
Co-facilitated by Rabbi Zelig Golden, Nathaniel Markman, Miriam Kanani and other community musicians. 
From Kol Nidre (opening Yom Kippur ritual) on Tuesday evening through Neilah (closing ceremony) on Wednesday night, we will tend and pray around a special sacred fire to engage in teshuvah (spiritual return) and prayer for purification on this deepest of Jewish days. 
The fire on the altar in the Temple was tended continuously for centuries — one of the great, ancient sacred fires in human history. Upon that fire the ancestors made offerings to the Creator. This was particularly important on Yom Kippur for the special Avodah service. That fire was extinguished nearly 2,000 years ago. Today, we recall that fire by lighting a special fire for Yom Kippur, which makes the teshuvah of Yom Kippur particularly potent. Join us as we cleanse, release, and purify for the coming year with this innovative and transformational approach to Yom Kippur
Retreat includes:
Multi-generational village in nature

Traditional Yom Kippur liturgy integrated with innovative, embodied ritual

Music, chanting, prayer, solo time on the land

Spiritual guidance for meaningful teshuva (relational & spiritual return)

Special 25-hour Yom Kippur sacred fire to support your prayer service

Experiential youth programming during services
Dates: October 8—9, 2019
Location: Farm near Sebastopol, CA (directions provided upon registration)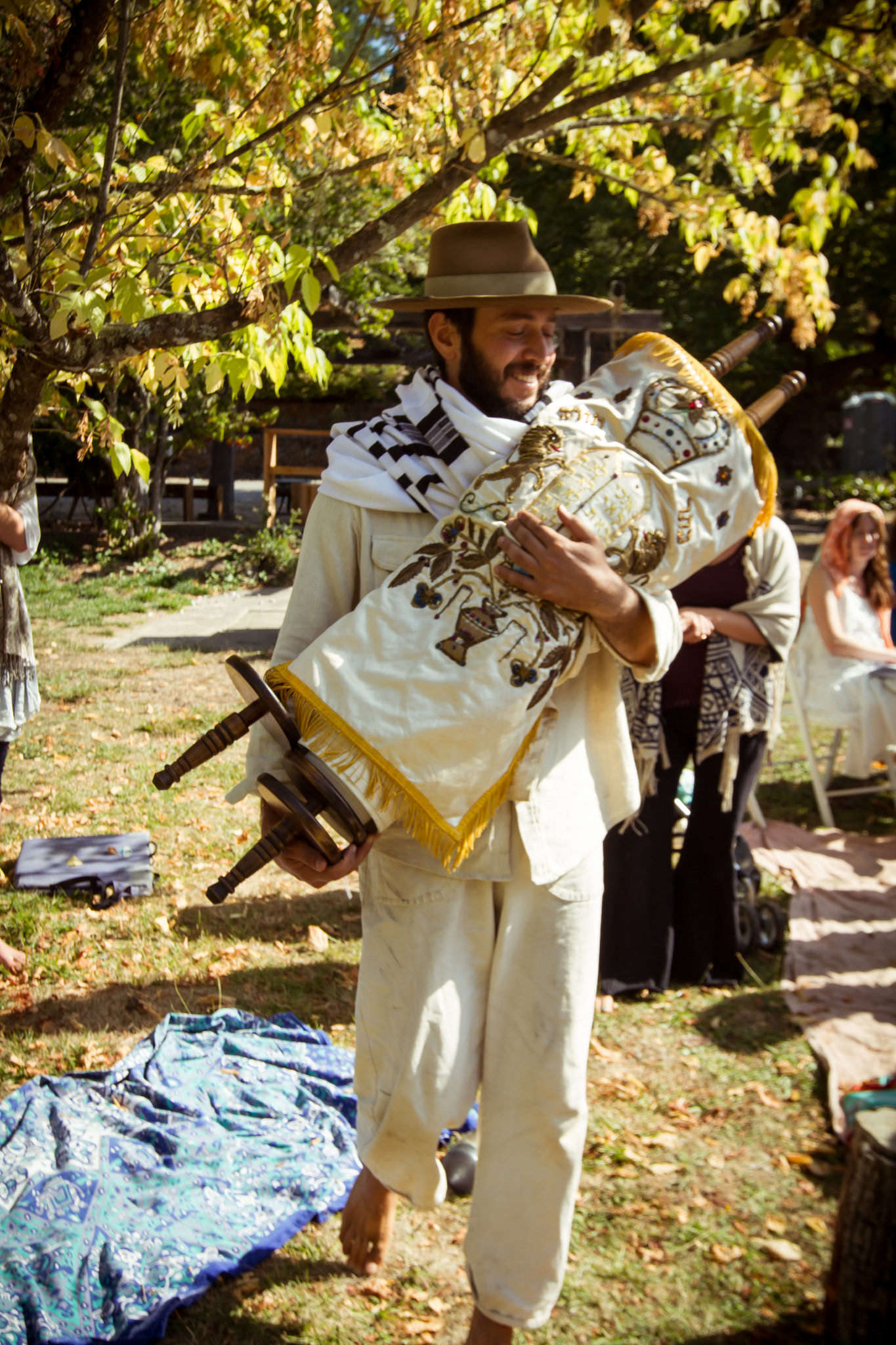 My first event (Yom Kippur) with Wilderness Torah provided me with a bridge to cross. On the way I experience a profound healing in the part of my soul that has been searching for the tribe and embodied jewish community I expected to find when I came into this world. My jewish heart and connection to my ancestors has opened. I have found my home as a jew.
Kol Nidre under the stars, with the moon moving across the sky, was so beautiful.
The sacred fire is incredibly powerful and healing- tending it in the pre-dawn-sunrise hours (with my adult son) was an unexpected highlight of my time at Yom Kippur.
$90 for Early Bird Adult (Through July 31)

$120 for adults

$80 for Locals (not sleeping on-site)

$72 teens ages 13–17

$54 for youth ages 4–12

$0 for tots ages 0–3

Help Someone Attend:

Choose a $180 Adult ticket, which includes a $60 tax-deductible donation.
New This Year – Rosh Hashanah & Yom Kippur combo ticket:  Save $40 for adult tickets when you register for both Rosh Hashanah & Yom Kippur (Register for Rosh Hashanah first, and you will receive a discount code in your confirmation email that will apply to your purchase of Yom Kippur tickets)
For those in need we are offering reduced fees available upon request. Request a discount code here prior to registering.
TYPE
DISCOUNT
FEE

Adult attending with at least one minor child

Adults 60+

25% off
$90

For adults with a child enrolled in 2018–19 B'hootz or B'naiture

30% off
$84
Are you unable to pay the discounted cost? If so, please submit this form to explain your financial need. (Please wait for a response before you register.)
Your registration is not complete until you have paid, ensuring you a spot at the event. Unpaid registrations will be canceled after 48 hours.
Come retreat overnight inside the Victorian House on the farm. We have limited rooms with comfy beds available. For an extra fee of $84 you may reserve a bed in one of the rooms — register early to secure a bed. All inside accommodations include bedding and access to indoor bathrooms. To make a reservation and request a bed indoors, please submit
this form
.
Avodah (Work Exchange) Program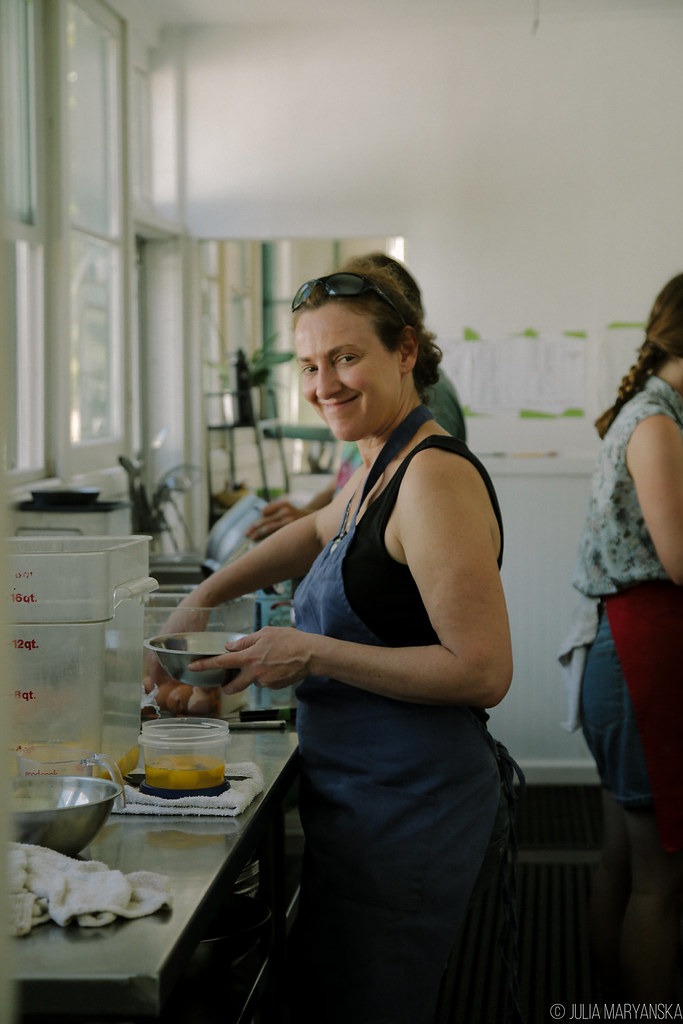 Erev Yom Kippur: Tuesday, October 8
2:30–5:30 pm
Rolling Arrivals
3:30–4:30 pm
Women's Mikveh @ Salmon Creek (optional)
4:30–5:30 pm
Men's Mikveh @ Salmon Creek (optional)
5:30–6:15 pm
Pre-fast Dinner
6:00 pm
Family Orientation
6:30–8:30 pm
Kol Nidre Services around the sacred fire
6:30 pm onward
Sacred Fire: Join the sacred fire anytime
during the night! Fire Tenders Needed.
Yom Kippur Day: Wednesday, October 9
8:00-9:00 am
Morning Movement
10:00 am
Shacharit (Morning), Torah, Musaf (Additional)
5:00 pm
Mincha (Afternoon) including Jonah Torah study, with
embodied ritual including Vidui* & Hitbodedut**
6:30 pm
Neilah (Closing)
7:30 pm
Havdalah
7:45 pm
Break-Fast
9:00 pm
All-Party Departure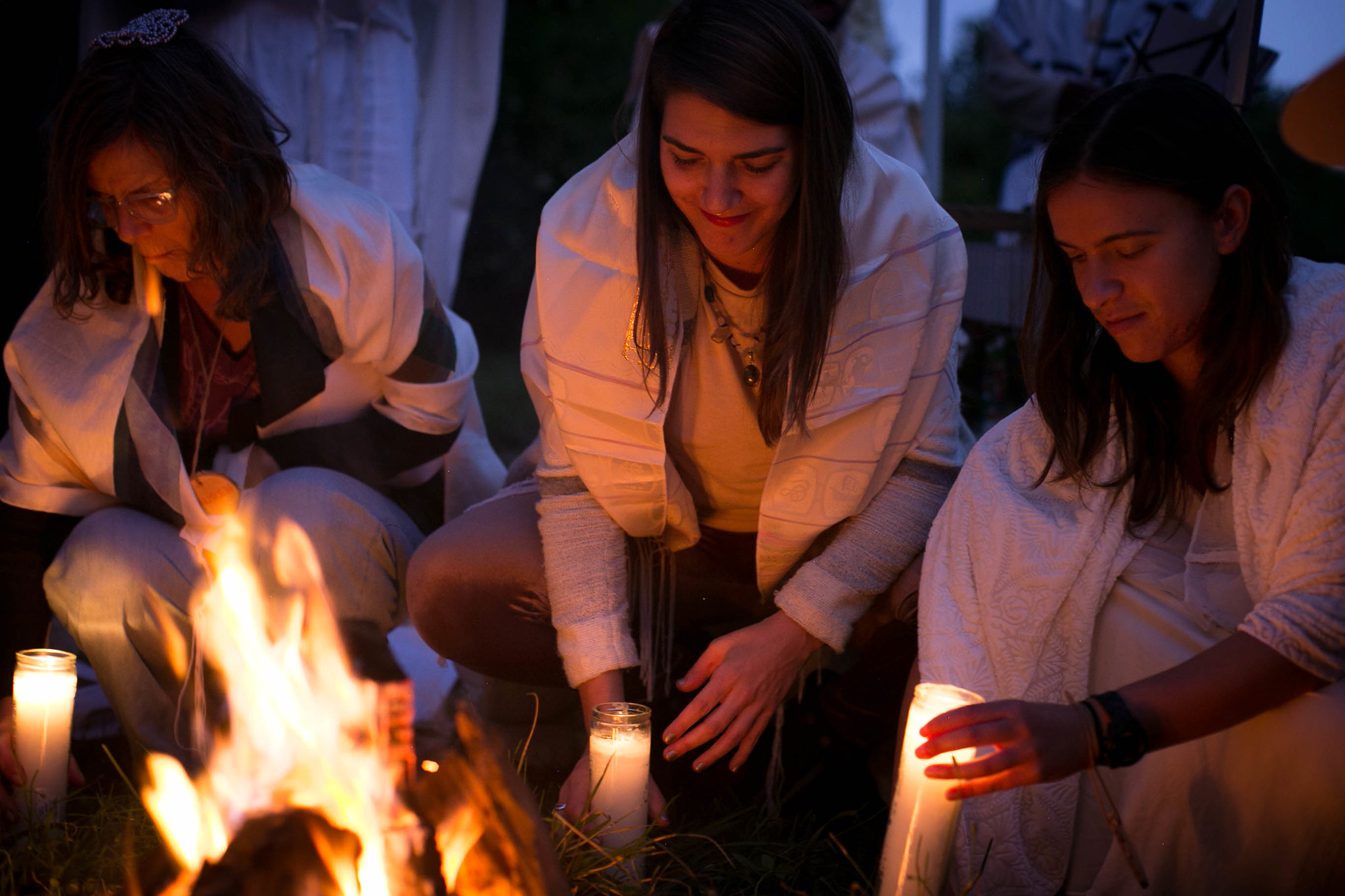 *Vidui is the traditional Yom Kippur confessional, which we chant five times on Yom Kippur. After chanting the traditional Vidui the first time, we will embark on a journey of focusing Vidui in four worlds – ourselves, each other, the earth, and God.
**Hitbodedut is a chasidic tradition of going out into nature alone to prayer. During key moments of the service, we will invite you to go out alone to pour your heart out, making this Yom Kippur deeply cleansing
Our High Holidays are family friendly events and we encourage families to join! We cultivate a vibrant, intergenerational experience and believe that it truly does "take a village to raise a child." We create an atmosphere where tots, children, and teens receive the support they need to find their unique place within community and enjoy the wonders of the holiday on the land.
Wilderness Torah Mentors provide an outdoor, inclusive and experiential program for kids to connect with the spirit of the High Holidays. Through nature connection games, embodied Jewish learning, and kid friendly ritual our young participants deepen their relationship to the Jewish New Year and share in the joys of being outside with new and old friends.
Parents, this is a community event! We welcome kids. We offer kids programming  for ages 3–12 during Yom Kippur services. Teens ages 13+ are welcome to participate in the Yom Kippur services.
Please note that while we provide supervision and programming, all parents and guardians are responsible for knowing where their children and teens are at all times.
Contact us with any questions about our High Holiday programming. We hope to see your family in the North Bay!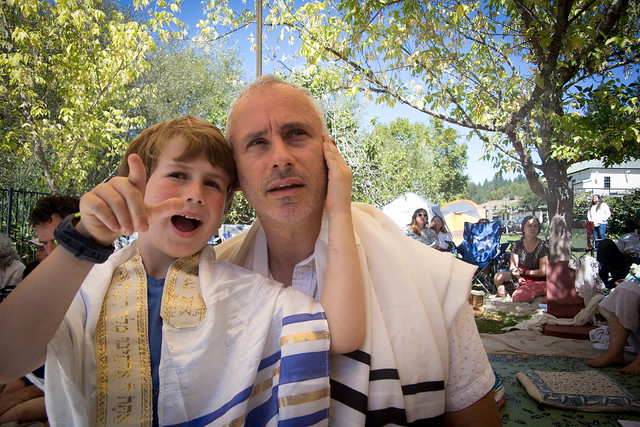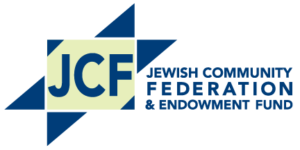 This program is supported in-part by JCF.