Learn more about the amazing mentors who bring Judaism
to life with the seasons!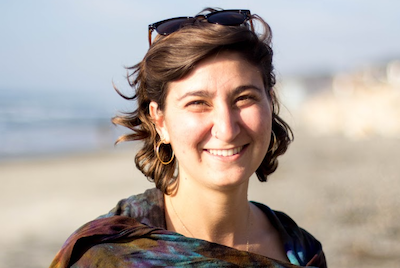 When Daniella first joined the Wilderness Torah tribe four years ago, she knew she was home. She served as Wilderness Torah's first JOFEE (Jewish Outdoor, Food & Environmental Education) Fellow coordinating the youth programs and mentoring in both B'hootz and B'naiture. She is thrilled to be the Lead Shoreshim mentor this year.
Daniella brings a deep love of community building, Earth-connection, and Jewish spirituality. She is an alumnus of the Urban Adamah Fellowship, worked in groundwater conservation at Friends of the Earth Middle East, and was an educator at Urban Adamah and The Kitchen. She is particularly passionate about connecting others to the natural world and to their own sense of creativity, exploration, and wonder.
Daniella holds a BA in International Development and a minor in Dance from UC Berkeley.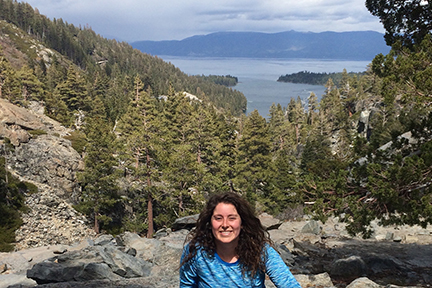 Becca is Wilderness Torah's Youth Programs Coordinator and Lead B'hootz Mentor. Born and raised in the Chicago area, she's been playing in the dirt and playing with Jewish identity her whole life. A passionate leader and learner, Becca has spent the past six years working with Jewish organizations, outdoor programs, and in the JOFEE field (Jewish Outdoor Food/Farming and Environmental Education), where she put her energy into leading backpacking trips, kabbalat shabbat services, bike tours, rosh chodesh circles, backcountry leadership trainings, and Jewish text studies. She is deeply passionate about creative Jewish ritual, social justice, the Hebrew calendar, and reveling in the divine.
Becca graduated from Tufts University with a BA in Environmental Studies and a BS in Mathematics. She participated in the Urban Adamah Fellowship in 2016, and the JOFEE Fellowship in 2017-2018.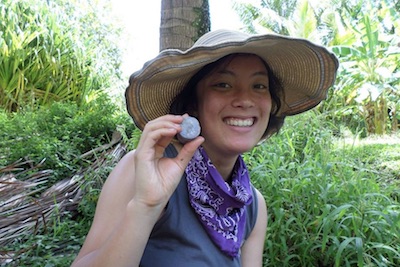 Bekkah Scharf
Etzim Mentor
As a San Francisco-born Hapa (Hawaiian slang for mixed-AAPI heritage), Bekkah is proud to call the Bay Area home. She studied environmental studies at UC Santa Cruz and headed up the environmental education nonprofit Sprout Up. She also worked as an intern at an elementary school garden and a farm & garden field trip guide with Life Lab. After graduating, she served as a food justice fellow with Jewish Farm School in Philadelphia, organizing young adults to volunteer on urban farms. Here she developed a passion for social justice and environmental stewardship as the core of her Jewish identity.
Bekkah currently works with Education Outside in San Francisco as an elementary school garden teacher. As a B'Hootz mentor, she is excited to work in the intersections of her two favorite things — Jewish identity and eco-literacy, helping cultivate the next generation of mindful, curious, culturally-rooted stewards of the Earth.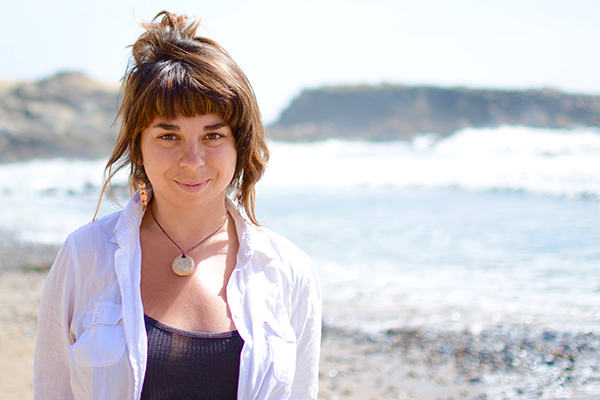 Faryn Borella
East Bay B'hootz Mentor
Faryn is a Jewish educator, ritual leader and community organizer, working with people aged 2-72 to uncover and rediscover the radical, liberatory praxes within our inherited Jewish tradition(s) and enact them for collectively liberatory purposes in our times. She teaches in Jewish educational programs across the Bay Area, weaving ritual practice, outdoor education, diasporic histories and counter-oppressive pedagogies. She currently works with kids and teens at Kehilla Community Synagogue, Congregation Netivot Shalom and Urban Adamah and recently taught a course on Jewish Liberation Theology and Praxis at the Graduate Theological Union.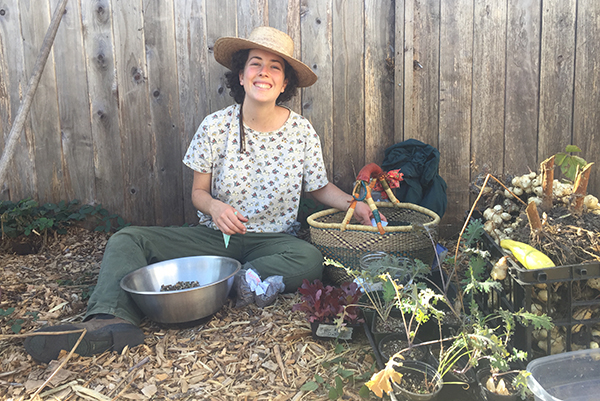 Liyanna Bea Sadowsky
East Bay B'hootz Mentor
Liyanna Bea Sadowsky is a student of the plants, steward of seeds, artist, herbalist, improvisationalist, and curious child of the patterns and intuitions of life. She has been in and of gardens for the entirety of her 25 years of life, learning from the cycles of the seasons and from many mentors and friends along the way. Her vision is of a world in which all people live in relationships of gratitude and reciprocity with the land, waters, plants, and animals that sustain us, and in which the inherent abundance of life is freed to express itself.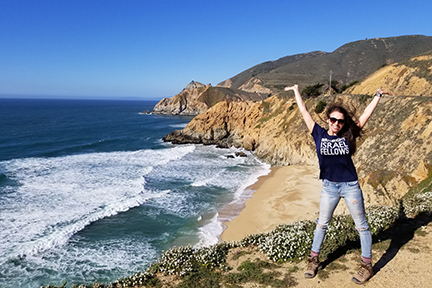 Brianna Sommer
East Bay B'hootz Mentor
Brianna graduated with an MSc in Outdoor, Environmental, and Sustainability Education from the University of Edinburgh, focusing her dissertation on Eco-Jewish education. During the masters, she was elected President of the University's Jewish society, as well as the Executive Officer for the Israel Engagement society, in which she helped build a stronger, more active community for students in Edinburgh and beyond. In 2018, Brianna started her work with the JCC East Bay as Assistant Director for their after-school program Club J, as well as the Director of the summer camp, Camp Tzofim, in which she uses experiential learning and leading to help young people explore and flourish their relationship with the world through a Jewish lens.
Peninsula B'hootz Mentors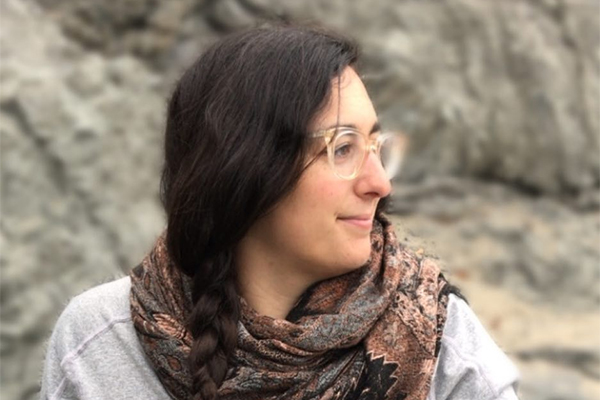 Margot Sands
Peninsula B'hootz Mentor
Margot was cultivated in the Southwest, and has been a resilient transplant in Boston, Denver, and now Oakland. She loves to craft all the things such as embroidery, knitting, water color, and natural weaving. For the past seven years and counting, Margot has been teaching in gardens, kitchens, classrooms, forests, farms, and community centers. She values her deep bonds with friends, the strength and inspiration of Jewish community, and the powerfully insightful cycles of the moon.
Margot graduated from Northeastern University with a BS in Environmental Science and minors in Jewish Studies and Sustainable Business. She also graduated from Arizona State University with a Masters in Elementary Education. She holds her teaching credential, recognition from Hazon for her curricular excellence, certification as a master gardener, and is currently Assistant Director of Oakland Afterschool at the JCC of the East Bay. She participated in the Urban Adamah Fellowship in 2014, and the JOFEE Fellowship in 2017-2018.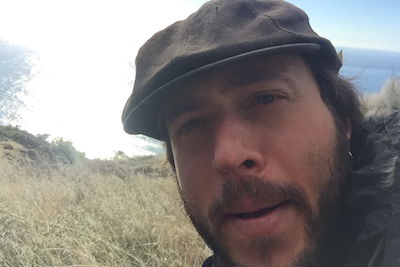 Daniel Schoen
B'naiture Boys Lead Mentor
Daniel is returning for his third year as a mentor in the B'Naiture program. An epic Bar Mitzvah led by his Hebrew school teacher and a Zen monk jump started Daniel's journey with rites-of-passage work. Travels around the globe and extended time in the wilderness have fueled Daniel's passion for community-based human development. Now, as an older person with years of learning from his mistakes, Daniel supports young people on their own brilliant and unique path into adolescence.
Daniel completed a degree in Nature & Culture at UC Davis and was incredibly blessed to study deep nature connection with Weaving Earth for two years. The Baal Shem Tov, the ancient Hebrew poets, and his grandmother Pauline are all huge inspirations in Daniel's Jewish learning adventure. In addition to B'naiture, Daniel directs a forest kindergarten class in the Oakland hills and lives/creates at Canticle Farm — a multi-racial and interfaith community in Fruitvale.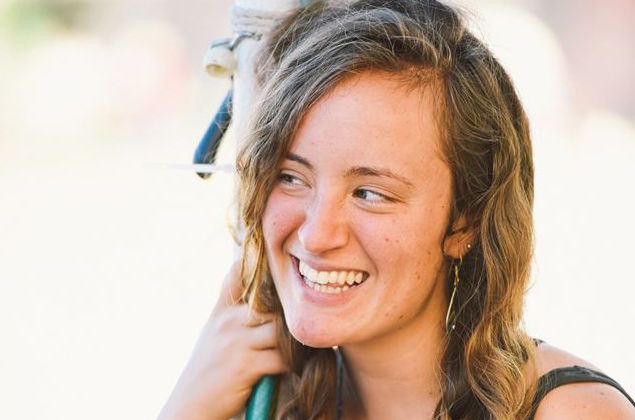 Rebecca Schisler
B'naiture Girls Lead Mentor
Rebecca discovered the magic of earth-based Jewish community at Eden Village Camp in 2012, where she worked for three years and developed a rites-of-passage program for teens. Her passions include regenerative culture, depth psychology, and somatic studies, and she is particularly interested in integrating spiritual practice, restorative justice, and creative process. She found home in the world of rites-of-passage during a summer of threshold-crossing and vision questing with Golden Bridge and School of Lost Borders in Colorado upon her college graduation. In addition to working with B'naiture, Rebecca leads teen programs at Wilderness Torah festivals and co-facilitated a teen backpacking trip at Kallah in Colorado in 2016.
Rebecca holds a BA in Studio Art from Wesleyan University. She currently resides in the east bay, where she also teaches mindfulness and yoga in Richmond public schools and makes art in her home studio.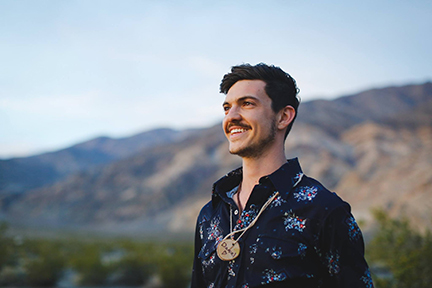 Daniel Jubelirer
B'naiture Mentor
Youth mentorship and outdoor education have been important to Daniel since he first experienced a transformative outdoor program as a middle schooler. Originally from North Carolina, he is passionate about climate change and climate justice, Jewish ritual and community, facilitation, coaching, dance, making chocolate and playing music. Daniel participated in the Urban Adamah fellowship in 2015 and continues to work in Jewish education spaces today. He has been involved in organizing and social change work for the past 10 years, with a focus on reproductive rights, climate justice and human rights organizing. Daniel lives in Oakland, CA. Besides serving as a B'Naiture Mentor, he works as a coach for changemakers and is co-leading a youth delegation to the UN Climate Talks.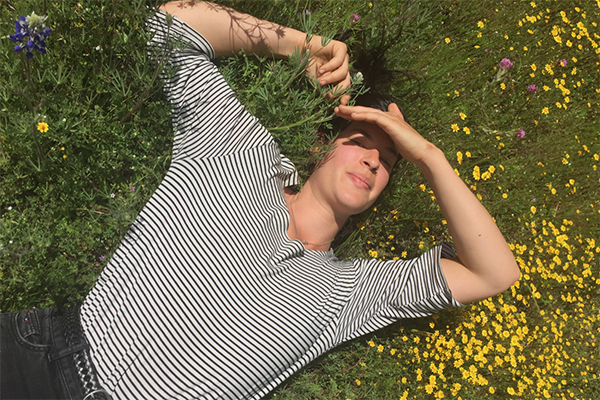 Rivkah Khanin
B'naiture Mentor
Rivkah grew up in New York City, obsessively reading animal encyclopedias, books about the Amazon, and practically living at the Museum of Natural History and the Brooklyn Botanical Garden. While a naturalist at heart, she has a rigorous and varied background in the visual arts, and completed a BFA in Graphic Design with a concentration in Sustainability & Social Practice at the Maryland Institute College of Art in 2012. She currently serves on the council of the Mycological Society of San Francisco, and spends most of her time pruning fruit trees, designing publications, harvesting and processing whatever is in season, eating pastries, rock climbing, and marveling at the interconnectedness of everything. It took some time for Rivkah to identify and trust what lit her up in this life, and is excited about supporting young people through times of transition by offering skills and ways of connection.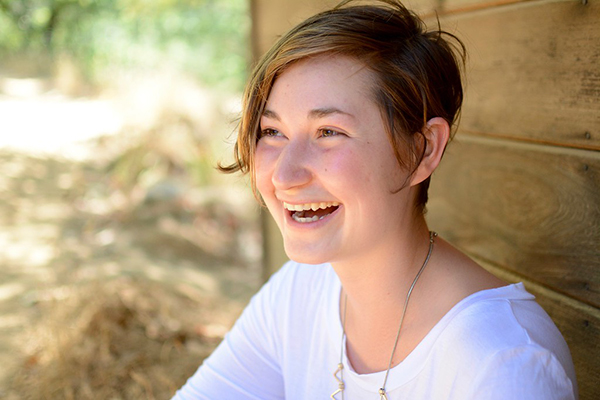 Cedar Ranney
B'naiture Mentor
Cedar (they/them) grew up in Minnesota and graduated from Macalester College in 2014 with a major in Classical Languages (Hebrew and Arabic) and a minor in Environmental Studies. Shortly after graduating, they migrated to the Bay Area to connect with earth-based Jewish community and begin studying ecofeminist Jewish ritual leadership with the Kohenet Hebrew Priestess Institute. After four years of training, they were ordained in July 2018. As a Kohenet, Cedar is passionate about making Jewish wisdom accessible, inclusive, liberatory and engaging.
Cedar's creative and professional work dances at the intersection of art, spirituality, ancestors and social change. In addition to their work with B'Naiture, Cedar teaches Hebrew at a local synagogue, works as a Digital Storyteller with their company Sacred Witness Media, creates and performs liturgical and loop music, and studies movement-based expressive art therapy with Tamalpa Institute. Cedar is beyond thrilled to be supporting B'Naiture's teens as a mentor and looks forward to continuing to weave our community with song, story, wilderness skills and earth-based Jewish wisdom!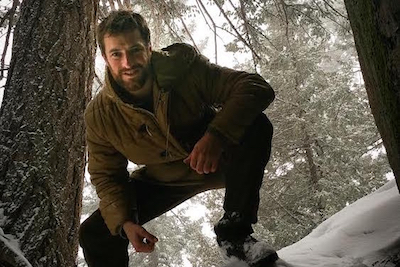 John Wolfstone
B'naiture Mentor
John comes to B'naiture with decades of experience being human. His journey began in Colorado where the awe of nature shaped him into a deeply curious being. No amount of broken bones, skunk sprays, snake bite,s or even scoldings by his mother has dampened this curiosity — rather it's become his central mojo in cultural mentoring work.
Deep nature connection, rites of passage, community building, and expressive arts all led John to work with youth in refugee crises from rural Guatemala to the edge of the Syrian Civil War, and to the inner cities of the Bay Area.
John gives deep bows to his many lineages: Wilderness Torah, Weaving Earth, Stephen Jenkinson, The Tamera Peace Project, Gigi Coyle (School of Lost Borders), the Tamalpa Insititute, and Walking Water. He co-founded the Re/Culture Collective in 2016, which is dedicated to telling stories of the regenerative culture. Read more about John's work here.
Teen Shoreshim Apprentice Mentors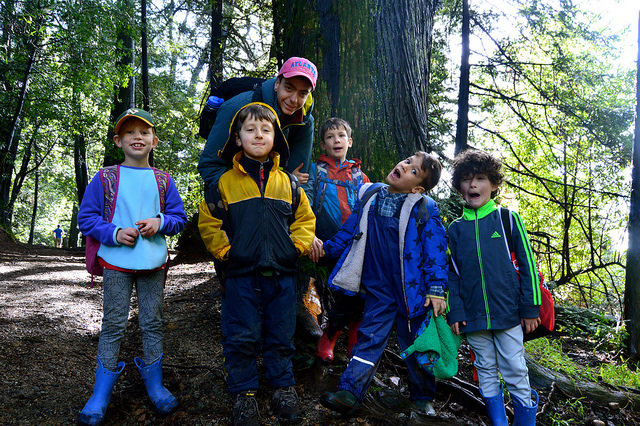 Our teen apprentice mentors play a unique role in our youth programs as intermediaries between youth and adults. While they are still in touch with the magic of childhood, they are also stepping into responsibility for the mizvot (Jewish teachings on how to live responsibly and compassionately). Each teen mentor is paired with an experienced adult mentor and helps lead a group of kids grades K–7.
Find out more about our Teen Shomrim.