Mentoring and Four Worlds Approach
B'hootz provides long-term mentorship for youth in grades K–5 of any denomination or observance level who seek to unplug and integrate nature-based exploration with Jewish spirituality, tradition, and wisdom.
B'hootz brings Judaism to life through the seasons
Tracking the Jewish calendar in concert with local ecology, our four-worlds, holistic mentoring approach helps children learn with body, heart, mind, and spirit that Judaism is intimately connected to the natural world.
Activities including games, crafts, and imaginative adventures weave into Jewish themes, stories and teachings. For example, we learn about Passover with a wilderness wandering game followed by matzah-making over the fire to connect the holiday to the Exodus or the story of Moses. Judaism and Torah come to life, inspiring youth to engage with tradition in ways that are relevant, meaningful, creative, and fun.
We guide children on a journey into deep nature connection and invite them to cultivate a sacred, playful, and caring relationship with place. Meeting in the same grove of trees each week helps children develop intimacy with local ecology and seasonal rhythms. Activities such as mimicking animal forms — fox walking, owl eyes, deer ears; hitbodedut — rekindling the ancient Jewish practice of spending quiet time alone in nature; and age-appropriate wilderness skills such as building fires, carving, and crafting with local materials, encourage children to slow down and feel their connection with this ecosystem.
We believe that each child has a unique learning journey. Adult and teen mentors carefully track each child to provide each one with the support, connection, and challenges that support their growth. For this reason, we maintain a 6:1 child to mentor ratio.
B'hootz aims to meet the needs of the whole child, not just their brain! Our curriculum is balanced to nurture a child's body, emotions, mind, and spirit. We believe humans learn best when learning happens on all of these levels.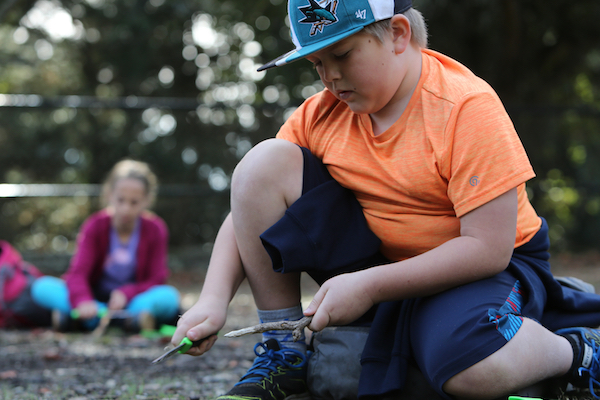 Assiyah (Physical)
Connecting to nature through games and other activities
Adventuring in the wilderness
Learning hand crafts such as cordage, carving, basketry, and more
Developing survival skills such as fire and shelter building
Identifying, harvesting, and preparing wild, edible, and medicinal plants for food and medicine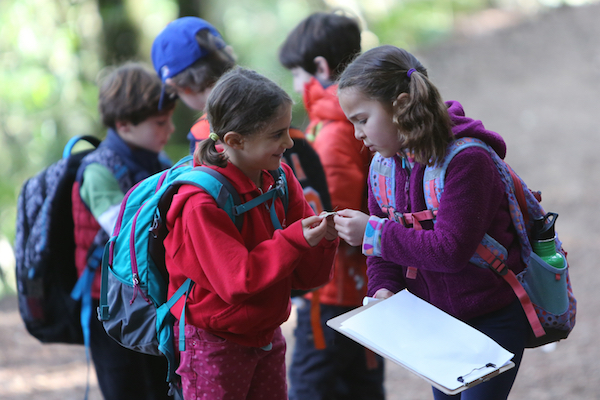 Yetzirah (Emotional)
Engaging core Jewish values as opportunities for authentic connection
Cultivating self-awareness through sharing circles, journaling, and self-reflection
Building group and peer connection through games, adventures, and more
Exploring challenges that build confidence and foster growth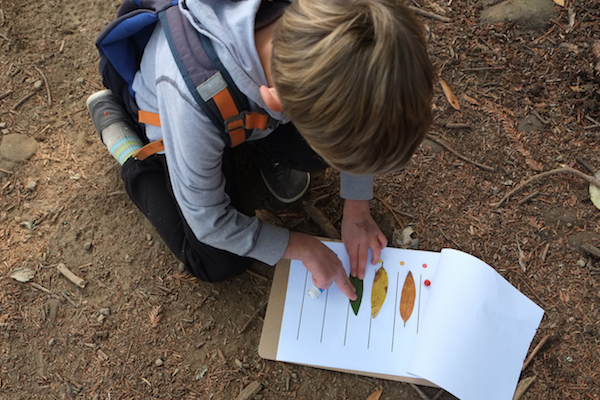 Briyah (Intellectual)
Learning and experiencing Jewish calendar through the seasons
Exploring Jewish holidays, weekly Torah portions, and core Jewish stories from around the world
Singing and practicing Jewish songs and basic Jewish prayers
Learning about local plants, animals, and ecology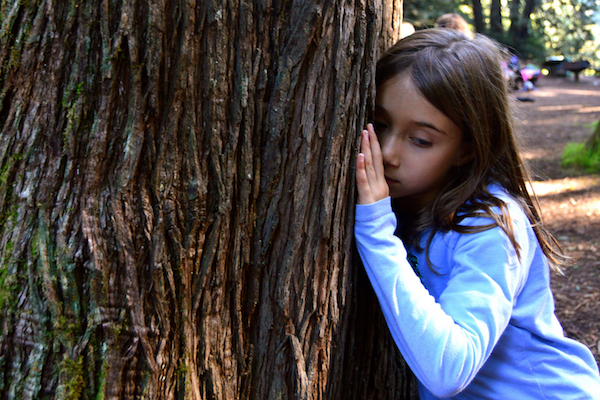 Atzilut (Spiritual)
Learning fundamentals of Jewish spirituality
Experiencing Hitbodedut, sitting alone in nature
Practicing sensory awareness activities
Sample Schedule
B'hootz days are active and engaging. They provide opportunities for youth to experience Judaism as vibrant, nature-connected, relevant and fun.
Check out a sample schedule of what your child might experience as we celebrate Passover in B'hootz:
Arrival Activities
– Practice Fire by Friction
– Play Salmon, Bear, Mosquito — a kid favorite
Opening Circle
— Sing Modeh Ani (Jewish gratitude prayer) and enjoy a Redwood Theater Passover performance
Morning Nature Connection Adventure — Passover Explorations
— Shoreshim: Exodus hike and scavenger hunt
— Etzim: Passover Seder (traditional ordered ceremony) Relay Race
Lunch
Wilderness Skill Development — Passover Crafts
– Shoreshim: Make Matzah over a fire
– Etzim: Whittle Walking Sticks while learning about the Passover exodus story
Closing Circle
– Share stories about the day
– Bless and eat the Matzah and close with a song: Od Yavo Shalom (Jewish prayer for peace)