Join us in the North Bay for our second overnight Shabbaton this year. Camp, hike, relax, and celebrate the full day of Shabbat in nature, surrounded by community! The Shabbaton begins Friday afternoon with everyone settling into the land at a private forest retreat and home in Occidental, CA — the Golden Nest.
We will gather together to welcome in Shabbat with candle lighting, prayers, delicious food, and good company. All Wilderness Torah food is organic and kosher.
On Saturday, along with a heart opening Shacharit (morning prayer) and Torah service, we will offer programs ranging from nature hikes, board games, and learnings. Or feel free to just chill out in the beautiful forest surroundings.
Families will have designated time together and we will provide childcare as well as kid activities for children accompanied by parents. We welcome your whole family for Shabbat. Learn more about families here.
At sundown on Saturday we will mark the transition from Shabbat with a Havdallah (separation) ceremony followed by a closing farewell circle.
We hope to see you there!
Date: November 30 – December 1
Location: Golden Nest in Occidental, CA (directions will be sent in a welcome email prior to the event)
Food: All meals will be provided for the Shabbaton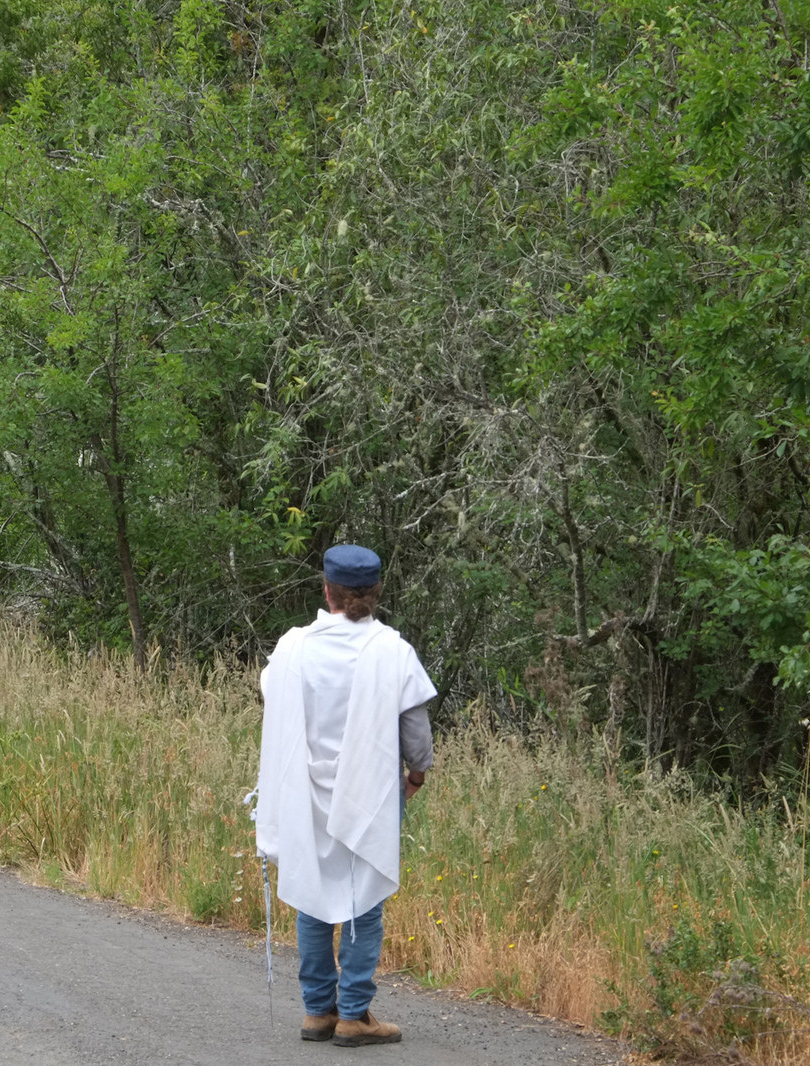 $96 for adults (with 25% and 50% discounts available)
$48 for teens age 11–17
$24 for youth ages 4–10
$10 for children ages 0–3
We aim to make our events financially accessible. Please purchase at the highest level you can afford (registration fees are nonrefundable). Your registration is not complete until you have paid, ensuring you a spot at the retreat. Unpaid registrations will be canceled after 48 hours.
For those in need, we offer a 25% discount for families enrolled in B'hootz or B'naiture, ages 60+, or people who need subsidies to attend. For significant financial need, we offer Avodah (work exchange) or in extenuating circumstances, a 50% discount. Please submit this form to request these options.
Registration is non-refundable. Please see our cancellation policy for more information.
Please read below for information about our Avodah program and to apply.
We are now accepting Avodah applications on a rolling basis until Wednesday, November 21, 2018, or until all positions are filled. Avodah fills quickly. Read the position descriptions below and apply early for greatest choice.
Avodah is intended for those who want to serve and have financial need. Our Shabbaton is reasonably priced, with additional discounts available, and these fees do not cover the full cost to produce the event. With this in mind, we ask that you consider your ability to pay before applying for Avodah.
CANCELLATION: If you register for your Avodah position and then cancel after November 22, you will be required to pay the lowest adult registration fee and will not be allowed to participate in Avodah at future events. Exceptions will be made on a case-by-case basis for emergency situations.
Avodah is an opportunity for folks to help create the village, and is a great way to save money, meet new friends, and play an important role of service at the festival.
Each Avodah role is integral to the health of the whole system. Please read through our
Avodah Terms & Conditions
before applying for Avodah.
Avodah for 4 Hours of work (Avodah ticket price $18)
Loading + Unloading the truck: Thursday, November 2, 10:00 am – 12 noon + Sunday, December 2, 10:00 am – 12 noon
Everything that is part of our village is transported in a big truck, loaded at our storage in North Oakland, and unloaded there after. This position allows you freedom to enjoy the festival without working during the event!
Setup: Friday, November 30, 11:00 am – 3:00 pm
We will be getting ready for shabbat, including unloading the truck and prepping food in the Hearth. This position also allows you to enjoy the Shabbaton without working during the event. We provide lunch during setup.
Welcoming: Friday, November 30, 1:00 pm – 5:00 pm
Be part of our rockin' welcoming team! Check people in, help with orientation and assist people with gear setup if needed.
Hearth Helper: Friday, November 30 + Saturday, December 1
Help the Hearth our kitchen nourish the village by lending your chopping, prepping, serving, and cleaning skills. Arrival times vary depending on the length of the shift.
Breakdown: Saturday, December 1, 5:00 pm – 8:00 pm
Help break down and clean up the village after the event. Good organizers encouraged!
FRIDAY, NOVEMBER 30
2:00 pm — Optional Early Arrival (beat traffic and grab your camping spot)
4:30 pm — Kabbalat Shabbat + Ma'ariv
6:30 pm — Dinner
SATURDAY, DECEMBER 1
9:30 am — Shacharit & Torah Service
11:45 pm — Kiddush Lunch
1:15 pm — Afternoon Offerings for All Ages
5:40 pm — Closing Circle & Havdallah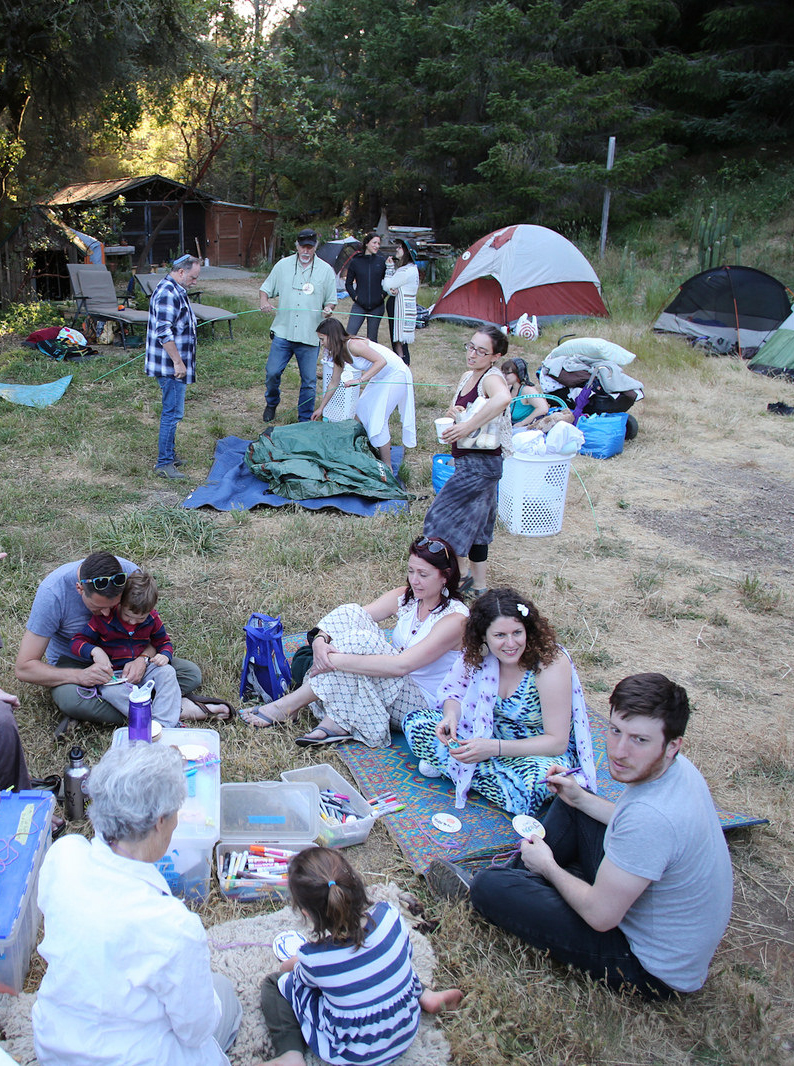 It was a great spiritual recharge and created a chance to deepen connections with Jewish community!