September 9-10, 2018
-SOLD OUT-
Join the Wilderness Torah community, in Sonoma County, for an earth-based Rosh Hoshanah journey of celebration, praying, reflection, releasing, and intention-setting for the coming year. We will gather in community on a farm near Sebastopol for a two-day retreat co-facilitated by Rabbi Zelig Golden, Mikey Pauker, Aleksandra Dubov, and community musicians including: Sahib Khalsa, Eva Orbuch, and Willee Roberts.
Retreat includes:
Welcoming, multi-generational village in nature
Traditional Rosh Hashanah liturgy integrated with innovative, embodied ritual
Music, chanting, prayer, solo time on the land
Spiritual guidance for meaningful teshuva (relational & spiritual return)
Kids Care during services
Dates: September 9-10, 2018
Location: Farm near Sebastopol, CA (directions provided upon registration)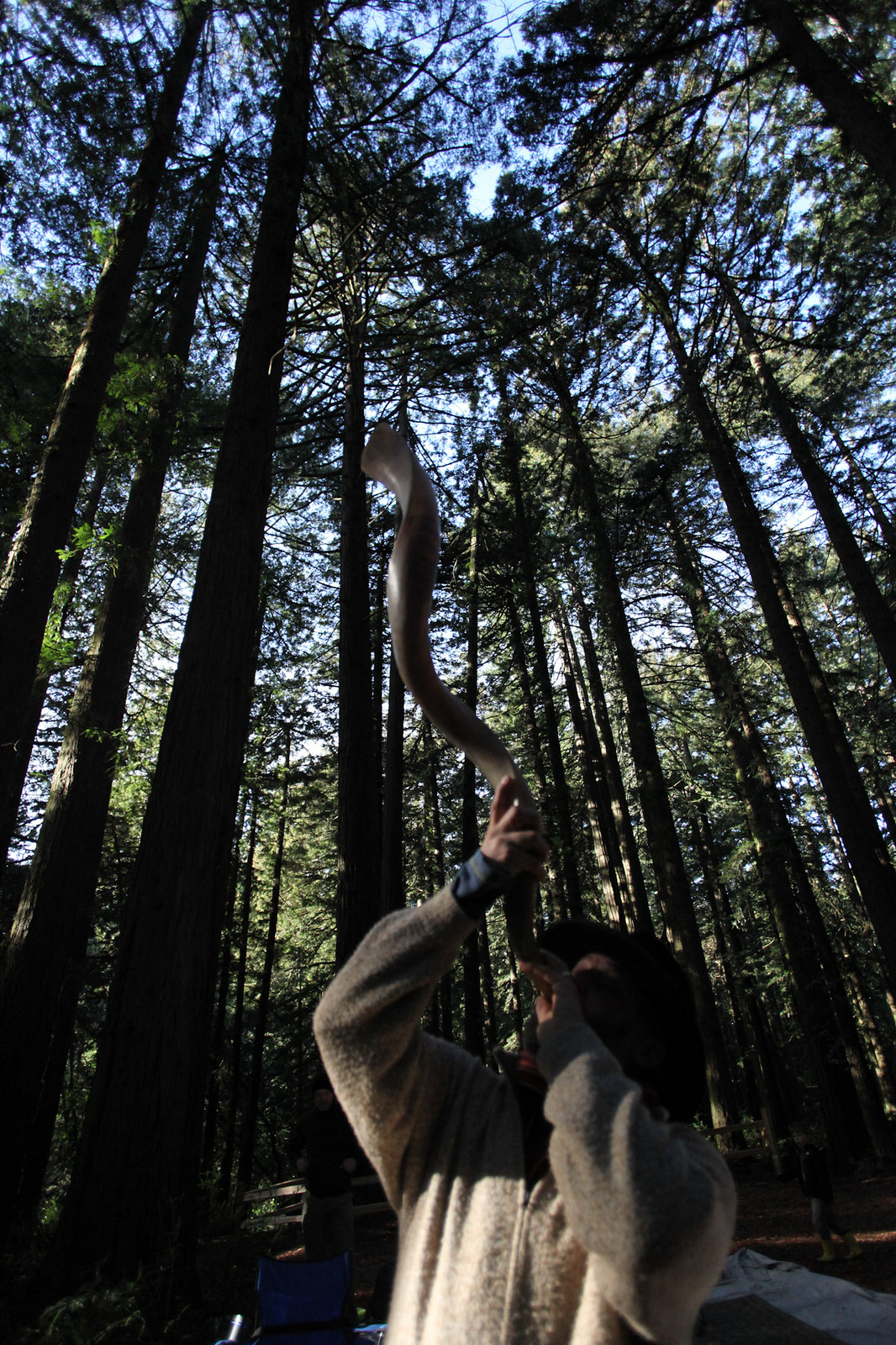 Avodah (Work Exchange) Program
Avodah positions may still available. Please apply and we will notify you if there is a need.
Avodah is intended for those who want to serve and have financial need. Rosh Hashanah is reasonably priced, with additional discounts and work-trade available to reduce cost further. Our pricing does not cover the full cost to produce the event. With this in mind, we ask that you consider your ability to pay before applying for Avodah.
Avodah is an opportunity for folks to help create the village, and is a great way to save money, meet new friends, and play an important role of service at the event.

Each Avodah role is integral to the health of the whole system. Please read through our
Avodah Terms & Conditions
before applying for Avodah.
4 Hours of work (Avodah ticket price $18)
PRE-EVENT POSITIONS
Loading the truck: Friday, September 7
Everything that is part of our village is transported in a big truck, loaded at our storage in North Oakland. This position allows you freedom to enjoy the holiday without working during the event!
Setup: Sunday, September 9
We will be getting ready for the holiday, including unloading the truck, putting up all structures, and decorations. This position also allows you to enjoy the holiday without working during the event. We provide lunch during setup.
MAIN EVENT
Welcoming: Sunday, September 9
Be part of our rockin' welcoming team! Check people in, help with orientation and assist people with gear setup if needed.
Parking Lead: Sunday, September 9
Help people arrive in a good way. Be the first person to greet participants. Help orient folks to the land and get them parked tightly. Experience is great, but not necessary!
Hearth Helper: Sunday, September 9 – Monday, September 10
Help the hearth our kitchen nourish the village by lending your chopping, prepping, serving, and cleaning skills. Arrival times vary depending on the length of the shift.
Children's Mentor: Sunday, September 9 – Monday, September 10
We are looking for friendly people to work with our children for a few designated times during the event. You must have experience working with young people ages 5+, ideally in an outdoor, experiential nature context and/or in a Jewish context.
POST EVENT
Breakdown: Monday, September 10
Help break down and clean up the village after the event. Good organizers encouraged!
| | |
| --- | --- |
| 3:00 pm | Early Arrival |
| 3:30–4:30 pm | Women's Mikveh @ Salmon Creek (optional) |
| 4:30–5:30 pm | Men's Mikveh @ Salmon Creek (optional) |
| 5:00–5:30 pm | General Arrival |
| 6:00–8:00 pm | Evening Rosh Hashanah Prayer |
| 6:00–8:00 pm | Kids' Dinner & Storytime |
| 8:00 pm | Festive Potluck Meal |
Rosh Hashanah Day: Monday, September 10
7:00 am
Morning Movement
8:00 am
Breakfast
10:00 am
Morning Rosh Hashanah Prayer
1:00 pm
Festive Kiddush & Lunch Feast
3:30 pm
Tashlich @ Salmon Creek
4:30 pm
All-Party Departure
*Anyone is welcome to stay until sundown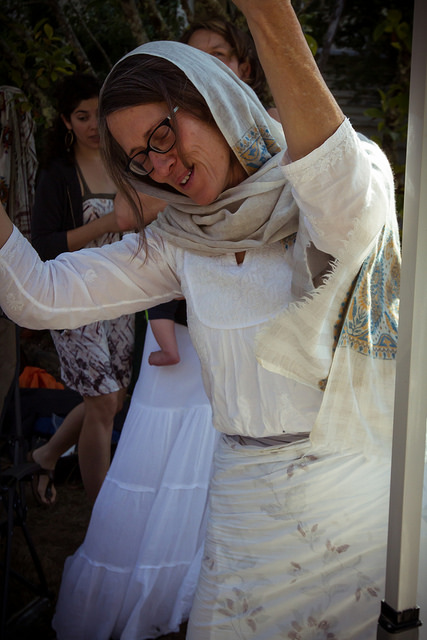 Our High Holidays are family friendly events and we encourage families to join! We cultivate a vibrant, intergenerational experience and believe that it truly does "take a village to raise a child." We create an atmosphere where tots, children, and teens receive the support they need to find their unique place within community and enjoy the wonders of the holiday on the land.
We will have specific times where childcare is being offered. At other times children and teens will need to be accompanied by an adult.
During the evening and morning prayers, we will have kidcare to help support and supervise your children ages 3–12. Teens 13+ participate in prayer services with the rest of the village.
Please note that while we provide supervision and programming, all parents and guardians are responsible for knowing where their children and teens are at all times.
If you are bringing your children, please plan on bringing one kid-friendly potluck dish for the kids' meal on Sunday night.
Wilderness Torah will provide all meals and snacks on Monday.
Contact us with any questions about our High Holiday programming. We hope to see your family in the North Bay!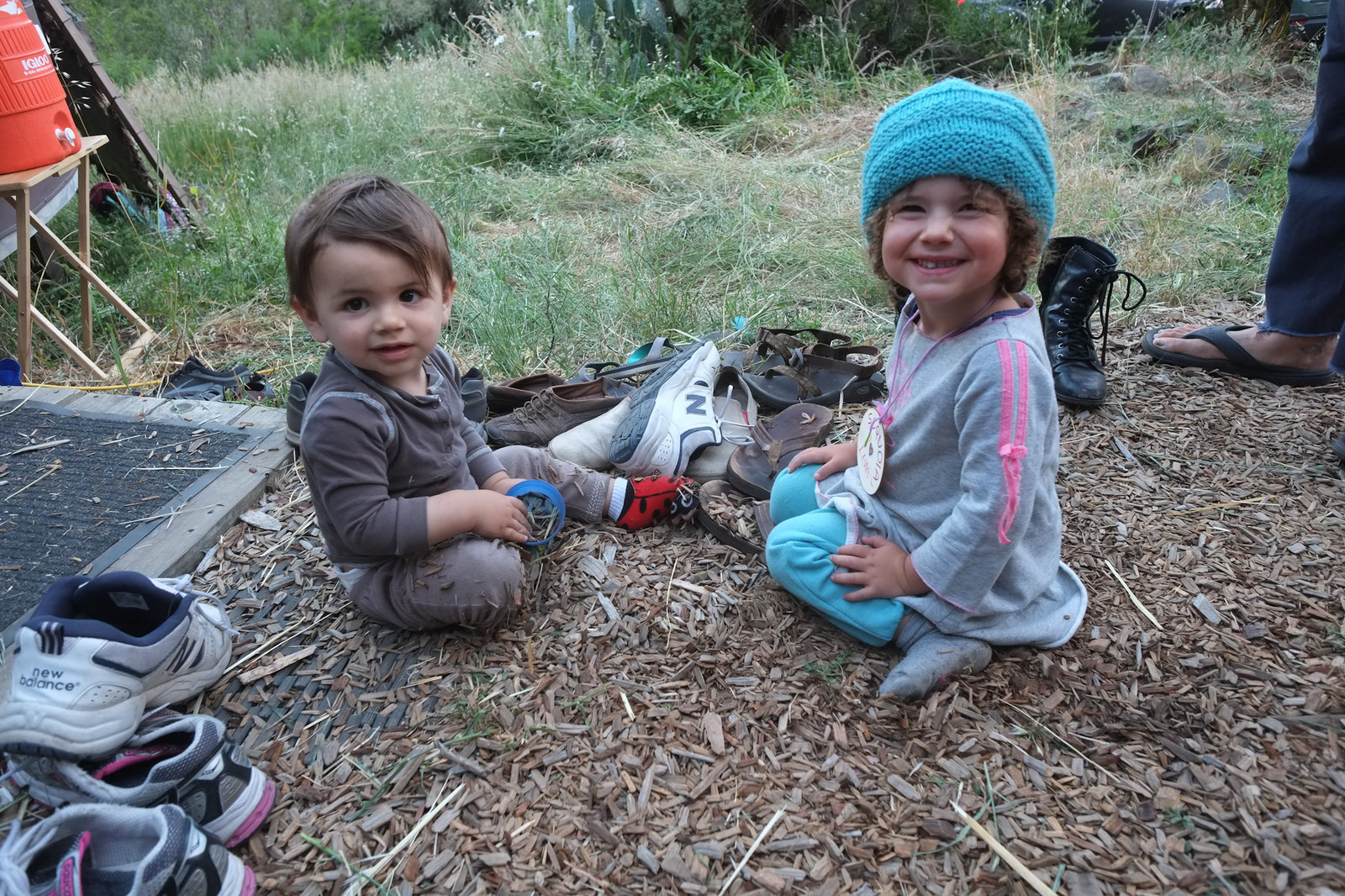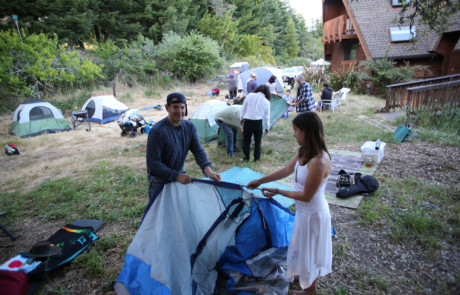 More questions? Check out our FAQs