Packing List for the High Holidays Retreats
Packing List
Below you'll find a list of personal camping gear (if you choose to camp) as well as communal and fun stuff to bring to the retreats.
It's a good idea to label your gear with your name, since many people have similar looking items, and we always have a big lost and found pile at the end.

Potluck dish for erev Rosh Hashanah Sunday night dinner, for those registered for Rosh Hashanah.

(Both Breakfast and Lunch meals on Monday will be catered by WT)

Potluck dish for erev Yom Kippur Tuesday night dinner for those registered for Yom Kippur.

(A break the fast meal on Wednesday evening will be provided by WT)

Your own plate, bowl, mug, wine cup, napkin, and utensils.
High Holiday attire for Rosh Hoshanah celebration and Yom Kippur ritual
Machzor (High Holiday prayer book): We will use excerpts from The Velveteen Rabbi's Machzor for the Yomim Nora'im to follow the major parts of the Rosh Hoshana and Yom Kippur liturgy. If you prefer to have the complete liturgy, please bring your own Machzor (High Holiday prayer book) if you own one.
Journal for writing and/or drawing
Camera
Camping chair or cushion to sit: Bring something comfy for all of your seating and lounging needs. We'll be praying in the forest on the ground, so blankets and camp chairs are recommended.
Yoga mat
Musical instruments
Hand towel
Tent, ground cover, rain fly, stakes, hammer
Sleeping bag
Sleeping pad
Warm jacket
Rain gear
Warm and comfortable clothes/layers
Comfortable socks and shoes
Long pants
Comfy, warm clothes to sleep in
Comfy clothes to lounge and play in, including lightweight sun shirts and/or scarves for hot days
Swimsuit & towel
Festive attire for High Holidays
Sunglasses and sunhat
Sunscreen
Underwear
Hat, scarf, gloves
Pillow
Water bottle
Toiletries
Flashlight and batteries
Trash bag for your personal trash
Any medications you need
Personal first aid kit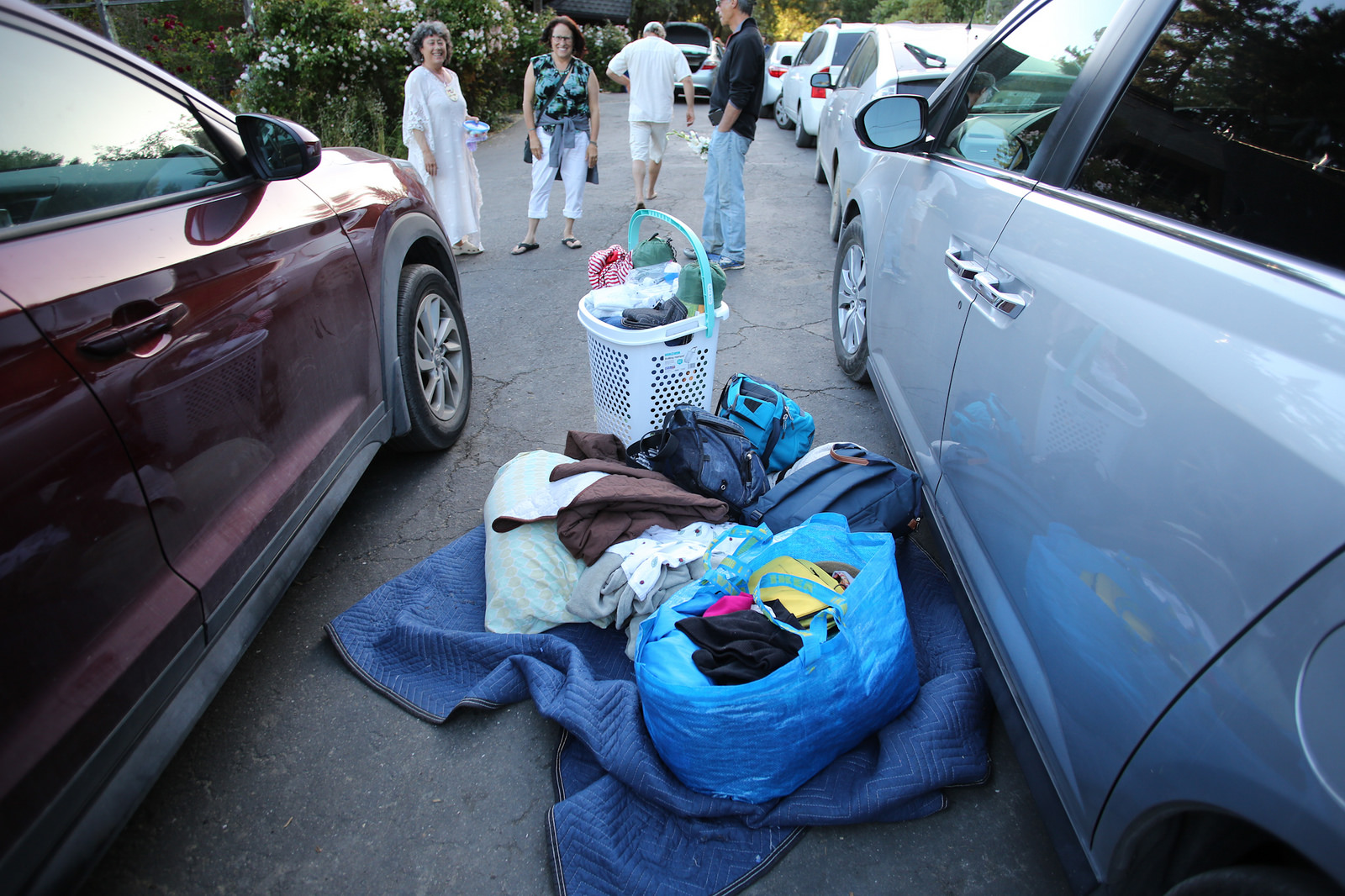 [/fusion_builder_column]