Join our all-star mentors for a day of adventure, exploration, and fun.
Read below for information about the family experience at Tu B'Shvat and for program specifics for teens, children, and sprouts.

All children and teens must be accompanied by an adult. This is not a stand-alone program for youth.
Tu B'Shvat in the Redwoods is a family-friendly event, and we encourage families to join us! We cultivate a vibrant youth village and intergenerational experience, and believe that it truly does "take a village to raise a child." We create an atmosphere where sprouts, children, and teens receive the support they need to find their unique place within the community, and enjoy the wonders of the forest.
During the community seder in the morning, experienced mentors take youth ages 4–14 on active Tu B'shvat-themed adventures, modeled after our B'hootz and B'naiture programs. There will also be a Tu B'Shvat sprout seder for ages 0–3, led by Yael Raff Peskin and their parents. Teens over 14 participate in the adult seder with the whole village.
In the afternoon, all youth rejoin their family for lunch and weave into our afternoon offerings. Please see below for more information.
Please note that we will provide supervision and programming in the morning, and when the seders end parents and guardians are responsible for knowing where their children and teens are at all times.
Contact Us with any questions about our Tu B'Shvat youth programs. We hope to see your family in the redwoods!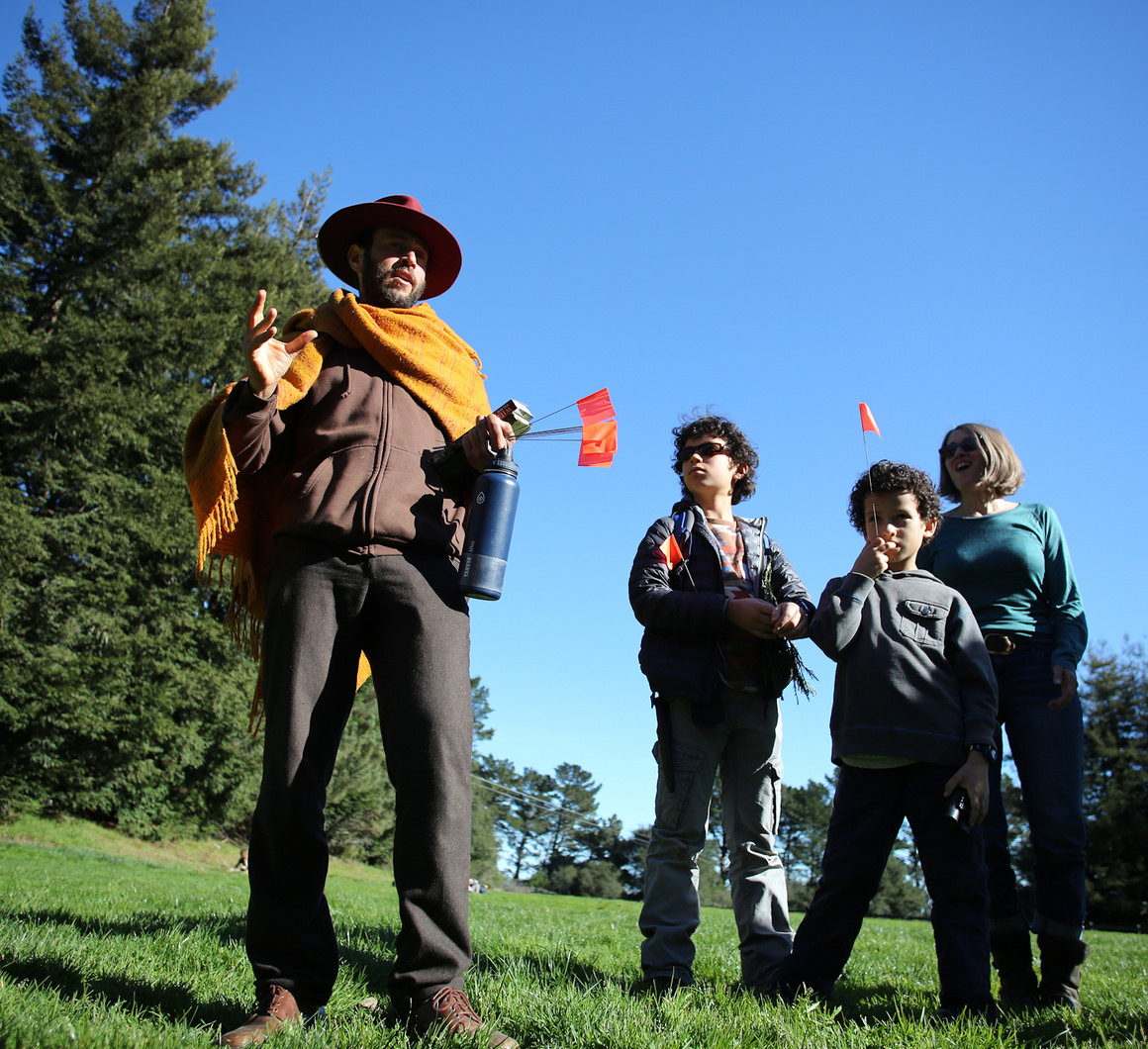 Family Offerings
Read below for information on our offerings for families and each age group.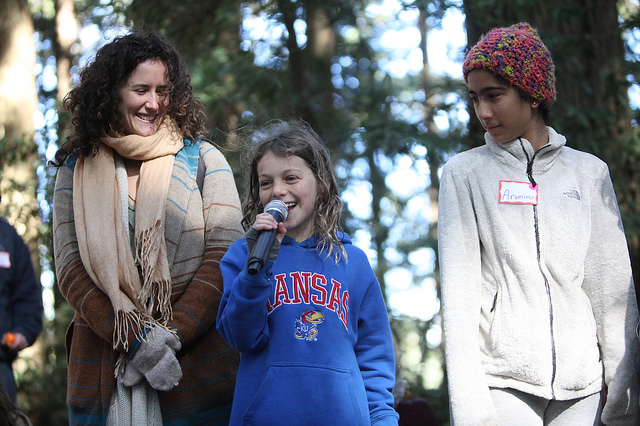 Each year I am amazed to again feel like I'm returning home to myself, and reconnecting with nature and wonder. All this, and the knowledge that my child is feeling something similar in the youth programs!