Shavuot ("weeks") is a special holiday that culminates the seven weeks of counting and spiritual refinement that begins at Passover. On Shavuot, we remember the great Revelation where Moses receives the Torah on Mount Sinai. On this day each year, we return to the vibration of revelation by immersing ourselves by studying the wisdom of our sages. Wilderness Torah also endeavors to take us into the experience of that revelation vibration by gathering together around a fire.
For the fifth year in a row, Wilderness Torah will host a special fire at the JCC East Bay for their Tikkun Leyl Shavuot, an all-night learning journey. In the JCC courtyard, with our all-night fire, we will explore revelation through singing, study, movement, and connecting to ancient flames. Teachers will be announced soon.
Stay for an hour, or stay until dawn! This event is free and open to the public.
Date: June 8 – 9, 2019
Time: 7PM – 6AM
Location: JCC East Bay | 1414 Walnut St. Berkeley
Cost: Free
Below you'll find the program Wilderness Torah will be offering around an all night fire in the courtyard of the JCC East Bay.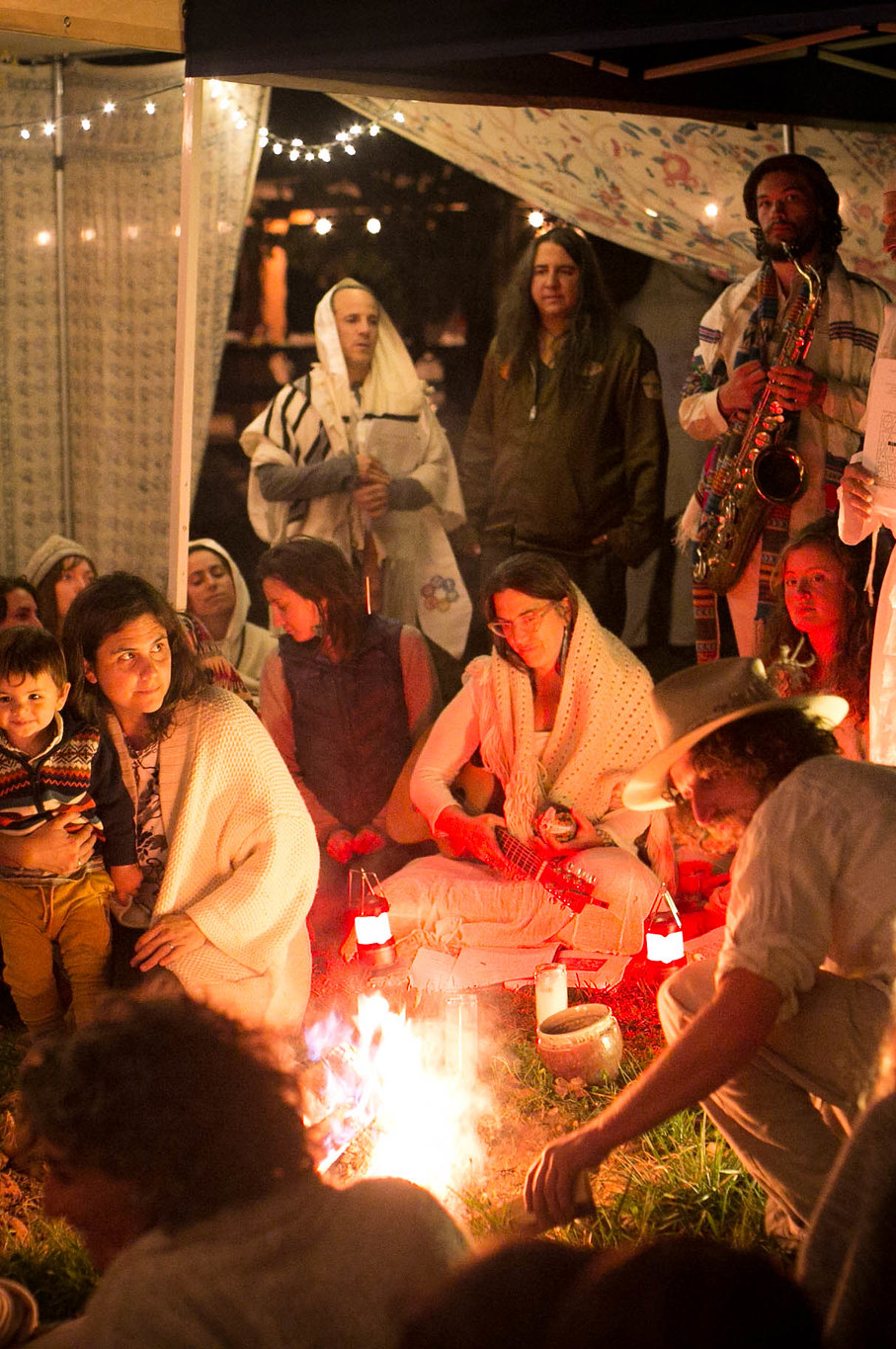 I had just moved to the Bay Area when I attended Wilderness Torah's 2016 Shavuot fire. I felt so welcomed and impressed by the sincerity and kindness of all who attended. Powerful and personal stories were shared, connections were made amongst people of all ages, and I received valuable insights and a sense of belonging, even though I knew no one coming in. This community is doing something very special and I heartily encourage anyone interested to come!