Pre-Festival Overnight Wilderness Solo
Tuesday April 23 – Thursday April 25
Embody your personal Exodus with the Passover in the Desert one-night Wilderness Solo.

Connect to Creation, personal healing, and clarity on your path and purpose.
Solo journeys into the desert are at the core of Judaism. Our forefathers and foremothers received much inspiration alone in the desert, connecting directly to the Source. There, alone, we can begin to recover our ancient wildness and heal aspects of our ancestral lineage.
An overnight wilderness solo can mark life passages, support one's healing, help one connect to spirit and nature, and help clarify one's purpose and life's big questions.
Are you ready to deepen your personal journey?
Join us in the desert this spring.
During this ceremony, participants will gather in the pre-festival Passover in the Desert village to prepare for an overnight solo experience. Framed with ancient Hebrew perspectives on revelation and vision, your guides will support you to enter the desert alone as our ancestors did to encounter the Source and yourself.
This special program will be co-led by Rabbi Zelig Golden and Ceremonialist Rachel Ruach Golden.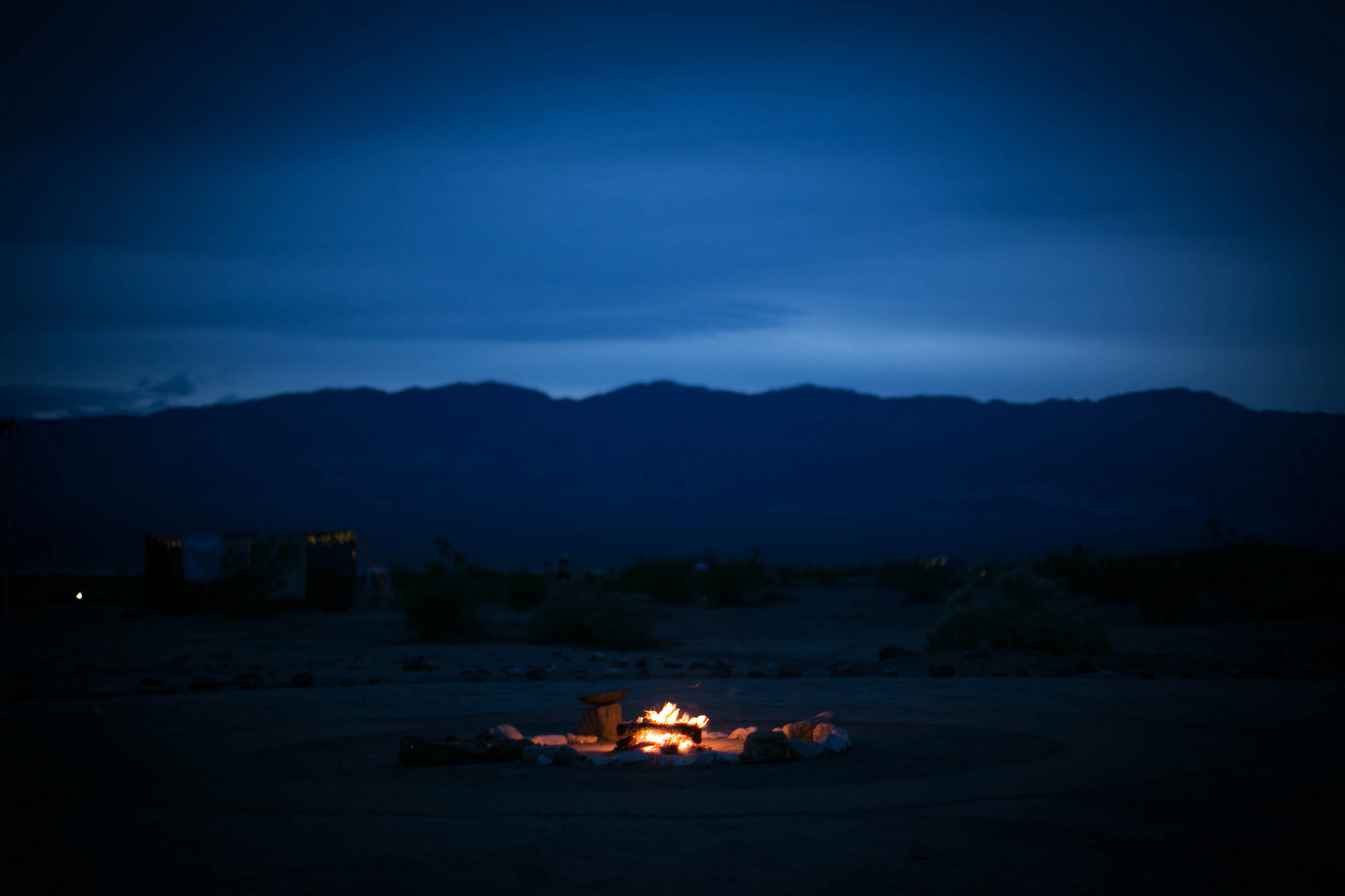 We Are No Longer Accepting Applications for This Year
Pre Festival Ceremony
Read below for more ceremony and schedule information.
All Overnight Wilderness Solo participants must arrive in the desert no later than 3 pm on Tuesday, April 23 to begin your preparations with the group. You are welcome to arrive as early as Tuesday morning, however, to give you ample time to brush off the road dust and acclimate to the desert climate.
Beginning Wednesday morning, April 24, participants will gather for an introduction and logistics meeting, followed by preparation to explore our purpose for this quest and embark on our solo experience.
Prior to sundown on Wednesday evening, the village will send you off to enter the desert alone for one night of solitude to fast, pray, and enact your ceremony of transformation.
At sunrise on Thursday morning, April 25, you will return to the village to share and integrate your experience. Your guides will help you reflect on the solo journey. The village will receive you when you are ready to fully reintegrate into the larger community.
Note: We acknowledge the mentorship of Native American teachings (and teachers), as well as ancient Hebrew teachings. We want to be clear that our program is not a Native American ceremony; our guides source teachings from ancient Hebrew teachings and traditions as well as their experience with Native American teachers and ceremonies. We are grateful for the all the wisdom we have received to offer this transformational experience.
Registration
We ask that you apply separately for the Overnight Wilderness Solo BEFORE registering for the festival. Read below for information on how to apply for the Overnight Wilderness Solo.
In addition to the main festival ticket price, registration for the Overnight Wilderness Solo requires a $230 nonrefundable fee, which includes healthy, organic, kosher meals and support from experienced guides.
To register, please complete this brief application and expect a response from us shortly after. Once you have been confirmed for the Overnight Wilderness Solo you will receive a code to register for both it and the main festival.
Applications are Now Closed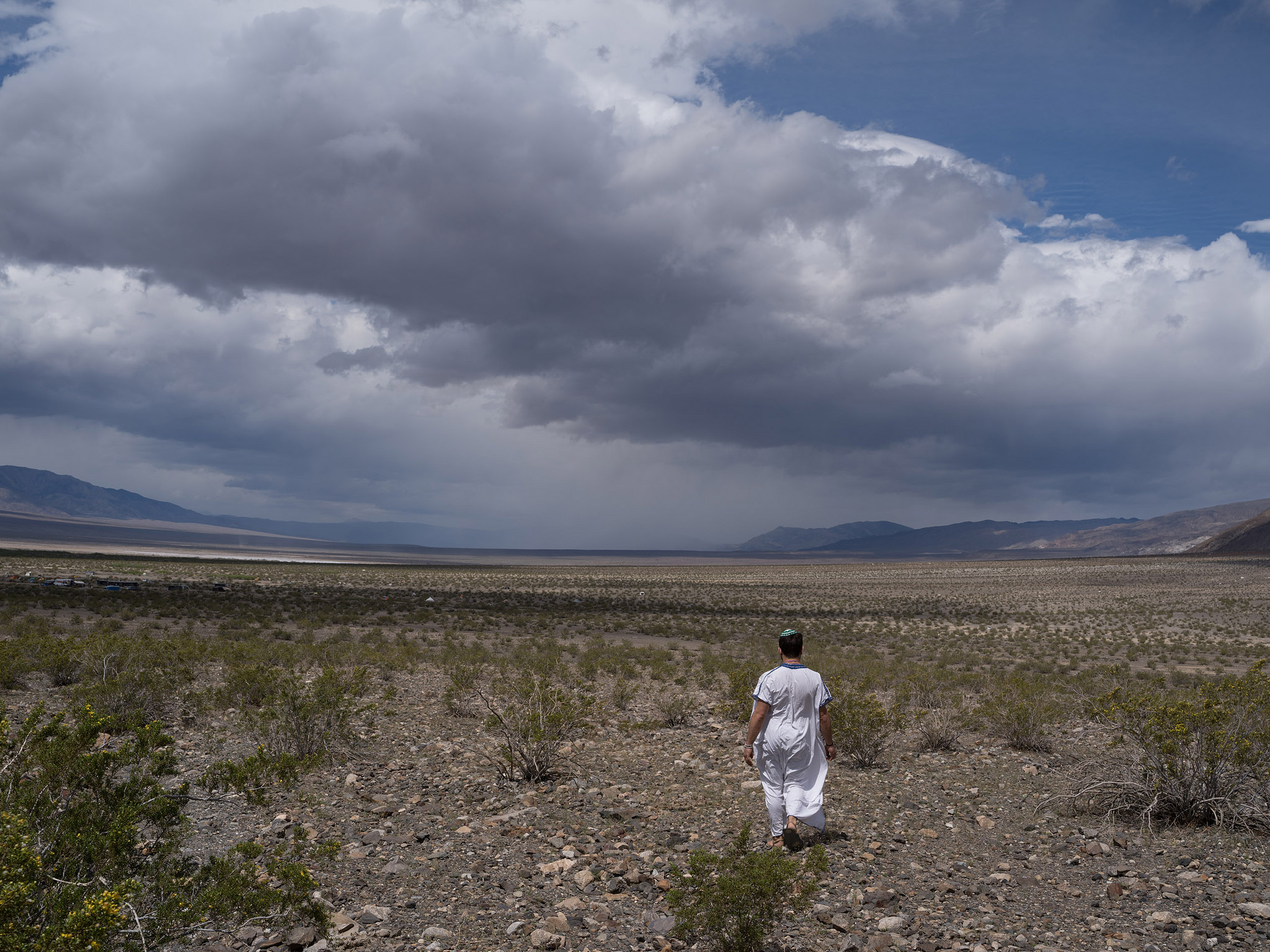 The Guides
Read below for more information on our Overnight Wilderness Solo guides.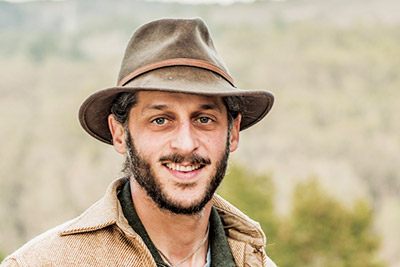 Rabbi Zelig Golden, Wilderness Torah Founding Director, has long guided individuals and groups into the wilderness, first as a Colorado Outward Bound instructor then as a vision quest guide trained by
Rites of Passage
. Zelig also engages in traditional Lakota ceremony including the Lakota vision quest. He has personally enacted 8 personal multi-night solo experiences. He was ordained rabbi by
ALEPH
in 2018,
Mashpiah Ruchani
(Spiritual Director) in 2017, and Maggid by Rabbi Zalman Schachter-Shalomi z"l in 2011.
Rachel Ruach Golden is a cultural midwife, ceremonialist, wilderness guide, and mentor. She is dedicated to building community and revitalizing modern culture by awakening our earth-based roots. Holding a strong vision of honoring and protecting not only the natural world, but also our children and elders, Rachel has trained in wilderness survival and awareness, traditional mentoring techniques, community building, rites of passage, women's wisdom, primitive skills, and ceremonial arts for the last fifteen years. Currently she runs Infinite Wild, an organization dedicated to reconnecting women to primitive earth-based living and supporting women's adulthood initiation ceremonial journeys.