Passover in the Desert:
Freedom Through Faith
חופש דרך אמונה | Chofesh Derech Emunah
April 13–17, 2017
Optional Overnight Wilderness Solo & 1st and 2nd night seders April 10–13
Each year, we Jews retell our core story — our Passover journey from slavery to freedom. This spring, step into your Exodus experience and discover transformation and liberation with the expansive desert as your guide.
60 sekunden handel Passover in the Desert Festival: Thursday, April 13 – Monday, April 17, 2017
alles über binäre optionen Date: Thursday, April 13 – Monday, April 17, 2017
ربح المال بالاستثمار Location: Panamint Valley, near Death Valley, SE California
http://paginas-web.mx/?yoga=opzioni-binarie-strategie-forum&782=29 opzioni binarie strategie forum Cost: Sliding scale starts at uk options $375 per adult, not including Pre-Festival Options.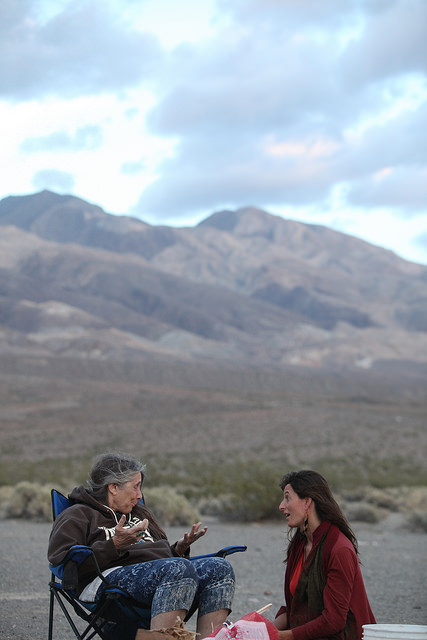 Pre-Festival Options
option binaire demo sans inscription opçoes binarias one touch Pre-Festival Overnight Wilderness Solo: Tuesday, April 11 — Thursday, April 13
Solo journeys into the desert are at the core of ancient Judaism. Those who are called will embark on an overnight ceremony supported by the village to pray and fast alone, and recover your ancient wildness.
la mejor plataforma para opciones binarias Pre-Festival Seders and Chag (holiday observance): Monday Evening, April 10 – Thursday, April 13 *
Join Wilderness Torah for the first days of Passover with traditional chag observance and collective first- and second-night seders. Relive the exodus experience in the desert setting! The first night will be a more traditional seder, and the second night will be a creative and collaborative seder. Chag provides ample time to acclimate to the desert, take in its beauty, and visit the nearby Surprise Canyon oasis. We highly encourage those coming for chag to stay for the festival as well.
binäre optionen chat * Participants have the option to attend both Seders (Monday Evening, April 10 – Thursday, April 13) or just the second Seder (Tuesday Evening, April 11 — Thursday, April 13)
Everyone is welcome at Wilderness Torah events.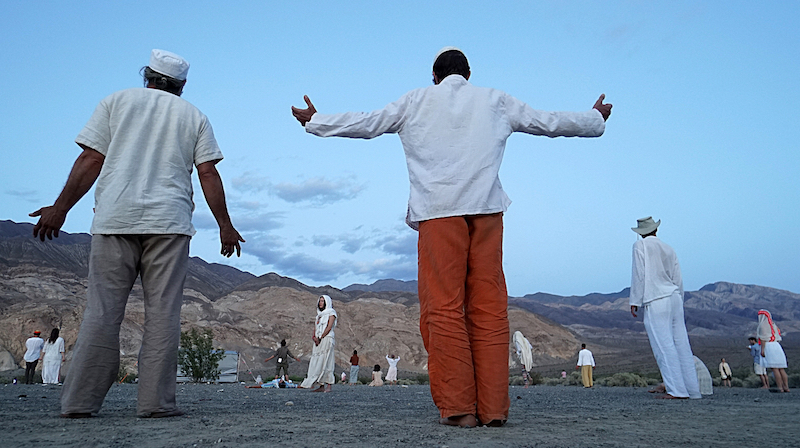 We create diverse, pluralistic, multi-generational community celebrations to reconnect us to the earth-based traditions of Judaism.
We welcome everyone — Jews, people with other faiths and backgrounds, interfaith couples and families, the LGBTQIA community, people of color — anyone who feels called to attend. We strive to offer a range of activities that engage people of all backgrounds and experience levels, and we partner with inclusivity organizations on programming and training. We welcome your feedback!
Passover in the Desert is a rugged wilderness experience. Participants should be comfortable in the outdoors and committed to a shared group experience. Prior camping experience is recommended.
The Sounds of the Desert
Passover in the Desert was featured on NPR in 2014 and 2015. Listen to the recording below and hear the festival come alive with the story and music of the desert.
Listen to Passover in the Desert 2014: A 12-minute NPR feature!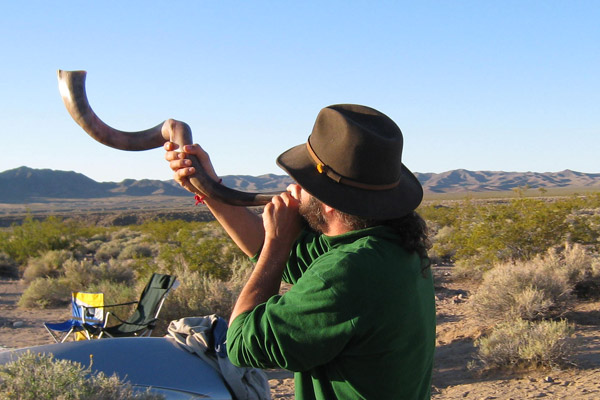 Follow the links below to get all of the details!